The UK Spa Association (UKSA) and ukactive have today (7 November) announced a new partnership, offering an 'Active Spa' membership for businesses which provide both spa and fitness services.
The new membership option comes as a result of the growth of the UK wellness industry, with organisations increasingly embracing a holistic approach to wellness that includes spa, relaxation and fitness.
The UKSA is the official not-for-profit trade body for the UK's 8,000 spas and salons, comprised of members and partners from across the spa, salon and wellness sector.
'Active Spa' will offer members the specialist support of both membership bodies in a single affordable package – ensuring members can benefit from expertise in improving reputation, brand awareness and growth across the spa and physical activity sectors.
Key support services across both organisations in the areas of spa and fitness include: health and safety advice, strategic business growth and counsel, discounts on sector events and networking opportunities, public awareness campaigning, benchmarking and much more.
Charlie Thompson, chairman of the UKSA, said: "With the strong growth from nil to more than 500 member spas in four years, the UK Spa Association recognises the need to represent the industry more fully in the future, and the insight our experts can provide to support the national wellness drive started by ukactive makes perfect sense.
"Our members will get better value from this joint membership option and our reach will extend beyond 1,000 spas to really push the crucial issues around national wellbeing, and also industry staffing that are at the crux of the future for us all.
"We hope spa operators will see this partnership as a huge benefit to the growth and credibility of the spa industry in the UK."
Steven Scales, Client Services Director at ukactive, said: "It is important as an organisation we continually evolve our offering for members.
"The rise of spa and wellness services, along with the growth of the boutique sector, has accelerated across the globe in recent years. We are therefore delighted to announce a new partnership between ukactive and the UKSA.
"The ability to share best practice and expertise between us will further enhance the support we can provide to our members and ensure we make progress in our mission to get more people more active, more often."
For more information about the new Active Spa membership option email the ukactive membership team at membership@ukactive.org.uk or call 0207 4008623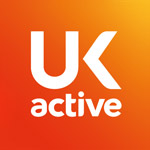 More People More Active More Often