ukactive has written to the new Prime Minister, Liz Truss, today (6 September) warning of the threat to the health and wellbeing of millions of people if there is no support for fitness and leisure facilities, amid rising energy costs.
The letter is signed by each member of ukactive's Membership Council, which represents more than 4,000 ukactive members and is made up of leaders from 13 organisations across both the public and private sector, including operators, suppliers, and organisations from the wider physical activity sector.
ukactive and its partners have been in constructive conversation with the Government over the past weeks and months, presenting overwhelming evidence of the current and projected impact of the energy crisis, and the measures of support required by the whole sector.
Following detailed consultation with its members this year, ukactive estimates that compared to 2021 levels, energy bills for the sector will increase by up to 240% in 2023.
The consultation showed that some public leisure centres are already facing increases of between 150% and 200%, largely due to the high energy consumption of swimming pools.
With no financial support, nearly all fitness and leisure facilities will need to increase their prices over the next 12 months, and more than half of all public and private facilities will be forced to close some or all of their sites. This includes up to 85% of public leisure facilities within the next six months.
The letter makes clear the measures of support necessary to allow thousands of facilities to survive the economic turbulence in order to continue providing their essential service to the nation, along with protecting thousands of jobs.
Five measures of support:
Provide Local Government grants, ring-fenced to protect public and community leisure facilities.
Expand the current business rates holiday and freeze business rates now for next year (FY22/23) for all fitness and leisure premises, with no caps          applied.
Reduce VAT to 5% for fitness and leisure businesses.
HMRC to replicate the Time-To-Pay flexibility scheme granted during the pandemic.
Provide and support access to funding for investment in the adoption of green technology by businesses and local authorities.
The letter says: "Gyms, leisure centres and swimming pools have seen their bills increase to an unsustainable level and without support many will have no choice but to raise their prices, rationalise services, cut back on staffing levels, close sites or even declare bankruptcy.
"This would be devastating for communities across the UK, as these facilities are crucial to people's health, wellbeing, social life, and community spirit.
"Fitness activities in gyms, pools and leisure centres represent the largest driver of physical activity in this country other than walking, meaning the implications of the sector crumbling into bankruptcy due to out-of-control energy costs would be disastrous for millions of people.
"Putting these measures [listed above] in place will allow the fitness and leisure sector to weather this current storm, to protect facilities and provide crucial investment in the health and wellbeing of the UK.
"Failure to provide the required support will see essential facilities disappear, damaging further the health and wellbeing of millions, and placing even greater pressure on our NHS."
There are more than 7,200 fitness and leisure facilities across England, Scotland, Wales and Northern Ireland, serving more than 17 million people and employing more than 300,000 people across the sector's many services.
From providing 66% of the nation's cancer rehab and prehab services, to life-saving swimming lessons, group exercise classes, and sport for all ages, the sector's facilities represent the first mile of the UK's health service and a vital part of communities' social fabric.
Huw Edwards, CEO of ukactive, said: "Our sector has laid out the evidence to the Government and the stark reality is that millions of people are facing the loss of fitness and leisure facilities that they rely on for their health, wellbeing and even their safety.
"We welcome the new Prime Minister, Liz Truss, to her new role and she has the opportunity to make an immediate and positive impact on the future health and cohesion of our communities, by providing the support gyms, pools and leisure centres need to survive the energy storm and grow once again.
"We must see the support required by our members to continue their essential role for our health and wellbeing, and we will continue to work tirelessly and constructively with the Government and its partners to ensure it is delivered."
Co-signatories from the ukactive Membership Council:
Dave Courteen, Managing Director, Mosaic Spa and Health Club Group
Andrew Denton, Chief Executive, Outdoor Industries Association
Marc Diaper, Chief Executive, Gymbox
John Fletcher, Managing Director, Northampton Leisure Trust
Sophie Lawler, Chief Executive, Total Fitness
Lee Matthews, Managing Director, Fitness First
David Monkhouse, Non-Executive Director, LeisureSK
Rebecca Passmore, UK Managing Director, PureGym
Chris Symons, Chief Executive, BH Live
Andrew Thompson, Chairman, Anytime Fitness UK
Jean-Claude Vacassin, Director, The IFBA
Sarah Watts, Chief Executive, Alliance Leisure
Dave Wright, Group CEO, Myzone Group.

To read the full letter, click here.
To support the sector, please email or write to your MP with your concerns. Find your MP here.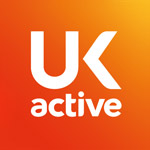 More People More Active More Often