Today (9th March) ukactive hosted a Parliamentary reception for its Strategic Partner Group and a score of Members of Parliament to unveil its plans to make more use of the House of Commons to campaign for a healthier nation.
The event, hosted by David Rutley MP and attended by acting Sports Minister David Evernnett and held in partnership with Myzone, was attended by over 40 of ukactive's strategic partners, and saw ukactive Chair Baroness Tanni Grey-Thompson outline her vision for a more active Britain, supported by the country's politicians.
At 'The Physical Activity sector in Parliament 2016' Grey-Thompson presented ukactive's parliamentary and policy agenda for the coming year, with expanding the cycle to work scheme and placing physical activity at the heart of health policy topping the list of policies to be driven forwards as a priority.
The Government's new Strategy for Sport set forward a plan to radically overhaul the physical activity landscape and unlock new resources and new opportunities for the physical activity sector. ukactive have since identified a number of opportunities to ensure this ambition can be fully realised on the ground.
ukactive announced plans to campaign for an expansion of the 'Cycle to Work' scheme to introduce 'Workout from Work', which proposes the inclusion of a much broader array of activity opportunities – allowing things like corporate gym memberships and activity accessories (including fitness trackers and standing desks) to be purchased tax-free in the same manner.
The forthcoming, albeit extremely delayed, Childhood Obesity Strategy is likely to include provisions to get children moving more and ukactive are working to ensure both the focus and outcomes of the Strategy include helping children and families move towards a whole-day approach to activity. ukactive will also be scaling up its work to make the case for measuring children's fitness; including expanding the evidence base and convincing those in Westminster and Whitehall of the need to explore the policy in the national curriculum.
The Sports Strategy reiterated the Government's pledge to embed physical activity in health policy and the care pathways of the NHS. Ensuring this commitment is matched with the necessary Government funding and focus to see it fully implemented on the ground will be a key priority this year.
These policies will form the bedrock of ukactive's long-term Parliamentary plan, which will conclude with a Government-backed Physical Activity Act brought in to law. The Act would outline significant, long-term targets and funding to tackle inactivity at its core, embedding activity in the heart of the UK and implementing the policies set forward in ukactive's Blueprint for an Active Britain.
ukactive's Chair Baroness Tanni Grey-Thompson said:
"Working with Parliamentarians is a vital aspect of delivering real change in Government policy. ukactive already works closely with Government Departments across Whitehall, and today's Parliamentary Dinner signals our intention to expand the scope of our work and reach out to Parliamentarians across House who support our cause. It's crucial we take advantage of their knowledge and influence in our mission to get more people, more active, more often.
The Government has already made a positive first step in setting forward its strategy for physical activity. Alongside Parliament, ukactive will now work to ensure this first step becomes a real springboard for change, matched by all the necessary resources to realise its promise of a more active nation."

-ENDS-
About ukactive
ukactive is the UK's leading not-for-profit health body for the physical activity sector, with over 3,500 members from activity providers to major consumer brands, training facilities and equipment manufacturers. Members come from across the private, public and third sector and are united by ukactive's longstanding and uncompromising commitment to getting more people, more active, more often. ukactive facilitates big impact partnerships, conceives and drives breakthrough campaigns, conducts critical research and galvanises key stakeholders to develop and deliver key projects that support and champion the physical activity agenda. The organisation's efforts are centred on supporting a national ambition to "Turn the tide of physical inactivity".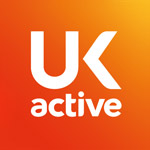 More People More Active More Often