ukactive announces new consultation so children, parents, teachers, health experts and education professionals can shape future policy for children's physical activity through the next major report in the area.
Speaking at the 2018 Kids CEO Forum today (20 February) at City Academy Birmingham, Chair of ukactive Baroness Tanni Grey-Thompson called for submissions from across the children's activity sector to feed into a new report which will take a wide-lens view of the opportunities to improve children's health.
ukactive wants written evidence which captures the views of children, parents, teachers, activity providers, social workers, policy experts, business leaders, healthcare professionals and Government stakeholders, to help plot the next chapter in the health of Britain's children.
The new report, due to be published at ukactive's National Summit on 12 September 2018, follows the publication of Generation Inactive in 2015, the ground-breaking report that laid bare the physical inactivity crisis facing Britain's children.
ukactive's findings and recommendations led the debate in the media and Westminster, generating momentum behind the children's activity agenda.
Chair of ukactive Baroness Tanni Grey-Thompson said: "Children's health is key to their happiness and wellbeing, and healthy children are more likely to grow into the healthy, productive adults our society needs.
"ukactive's Generation Inactive report provided a stark wake-up call for anyone who cares about our children's health, and our next report will take us from the playground to policy.
"It takes a whole community to raise a child and that is why ukactive needs your help to build the evidence base and shape the physical activity landscape for young people.
"By sharing your success stories from our playgrounds, activity centres and communities, you will be telling the UK – and those operating in the corridors of power – what really works for our kids."
Members and stakeholders will be contacted with details of the submission process, which is set to open on 12 March.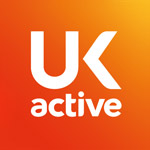 More People More Active More Often