ukactive has announced the appointment of Dr James Steele as Principal Investigator, strengthening the ukactive Research Institute ahead of a year of milestone research reports.
Dr Steele will combine his new role at ukactive with his position as Associate Professor of Sports and Exercise Science at Southampton Solent University, providing an effective link between university-based academic work and the real-world intervention studies of the ukactive Research Institute, as well as ukactive's members and partners.
Dr Steele joins the Research Institute as it undertakes a ground-breaking project on the impact of exercise referral schemes to inform future practice, and starts to realise the benefits of its growing programme of PhD researchers.
The new role at ukactive follows his appointment to the Chief Medical Officers' (CMOs) Expert Working Group for Physical Activity, which is responsible for the review of the UK physical activity guidelines.
The current UK physical activity guidelines were published by the CMOs in 2011 to offer evidence-based recommendations for physical activity in different segments of society. The current guidance for adults is 150 minutes of moderate physical activity a week.
Six Expert Working Groups will each cover a different age range, working alongside national stakeholders to review current guidelines and present their own recommendations to the four British CMOs – based on the latest scientific evidence.
Dr Steele has been appointed to the Expert Working Group for Adults. The group will produce a technical report with recommendations to the CMOs for physical activity guidelines for those aged between 19 and 64.
He has worked at Southampton Solent University for the past six years, building a wealth of experience in exercise science. He also has extensive experience working with non-athletic populations, including the elderly, children, and those suffering from chronic conditions such as lower-back pain – a population that he continues to conduct research with.
Dr James Steele said: "Joining the ukactive team is a great honour as I share its mission to translate academic expertise into real world practice, and utilise the insight of what is happening on the ground with ukactive members to further our knowledge of what works in getting the nation moving.
"As someone who has studied and worked in exercise science for the past decade, I have seen the ukactive Research Institute grow in prominence as the go-to bridge between academia and industry. Together, we can support the research, development and innovation that we need to get more people, more active, more often."
ukactive CEO Steven Ward said: "We are delighted to have Dr Steele on board, reinforcing our research team and providing fresh impetus to the fantastic work the ukactive Research Institute has been carrying out over the last few years.
"Dr Steele's academic expertise and passion for physical activity is of real value to us as we continue to develop significant and impactful research which builds an evidence base for the benefits of physical activity."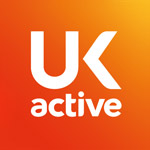 More People More Active More Often