Campaign to champion role of school staff in children's physical and mental health goes nationwide after successful pilots in schools across London and Birmingham
ukactive Kids, in partnership with Nike, has today (21 April) announced a nationwide campaign to recognise unsung primary school staff who have inspired physical activity among schoolchildren during a challenging year for their mental and physical health.
The Active School Hero Award, backed by Team GB Paralympic Champion Richard Whitehead, and British hurdler and Olympics hopeful Jessie Knight, opens today for nominations and will see finalists nominated from across all nine English regions, ahead of an overall winner to be announced at a special ceremony in July.
The COVID-19 pandemic has greatly affected children and young people. A recent poll from ukactive and Savanta ComRes shows 78% of parents estimate their children are doing less than 60 minutes of moderate-to-intense physical activity every day, as recommended by the Chief Medical Officer. Additionally, 11% of UK parents reported their children had been getting no physical activity at all.
Participation in sporting activities has also decreased significantly as the pandemic closed schools and leisure facilities, with a drop of 16% in activities such as team sports, running and swimming.
However, studies have shown that active children do better in school – and in life – and it is where school staff can make a real difference, not only teaching, but motivating, empowering and inspiring kids to get active and realise their full potential.
ukactive Kids and Nike have created the Active School Hero Award to shine a spotlight on the amazing work these heroes do and to share their stories, to inspire others.
The award, now going into its third year, will expand from its previous focus on London and Birmingham, to the nine regions of England: North East, North West, East Midlands, West Midlands, South East, South West, Yorkshire and the Humber, East of England, and Greater London.
The award is open to any individual who works within primary schools to support children's activity levels, health and wellbeing. It will celebrate these individuals and reward them with professional development opportunities, helping to establish a network of likeminded people to share best practices.
The campaign will be championed by Team GB hopeful and 400m hurdler Jessie Knight, who knows the role of school staff very well – she is currently balancing her track career with her job as a primary school teacher in Surrey.
Jessie Knight said: "You don't have to be an athlete to inspire kids to be active – there are unsung heroes in every school who inspire pupils to experience the fun and enjoyment of physical activity every day.
"Being active is so important for our children's physical and mental health, helping them to lead happier, healthier lives, and also building their social skills and confidence.
"I have the pleasure of seeing first-hand the positive mindset that school staff bring to young people through physical activity, and I want every community to celebrate this by nominating an Active School Hero today."
Huw Edwards, CEO of ukactive, said: "Schools and their staff have faced such a challenging year but despite this there are incredible examples of heroes in every school helping to keep children positive through physical activity.
"Being active has a profound impact on our children's health and happiness, so Active School Hero gives us all the opportunity to recognise the unsung heroes that have helped to keep pupils active, particularly amid the disruption of the pandemic.
"We know that when children are not in school during the holidays their activity levels fall, meaning this year the role played by school staff is even more vital for their physical and mental health.
"Let's celebrate every Active School Hero for the energy and positivity they bring."
Dan Burrows, Nike's Senior Director of Social & Community Impact, EMEA, said: "When it comes to getting kids excited about – and committed to – playing sports, school staff can make all the difference. That's why as part of Nike's Made to Play commitment to get kids moving, we're proud to partner with ukactive for a third year to celebrate the heroes in primary schools across the country.
"Rising to unprecedented challenges, these extraordinary individuals have gone above and beyond to remove barriers and create more inclusive environments so that all kids have the opportunity to access and benefit from play and sport."
Any adult can nominate one or more Active School Hero from Wednesday 21 April – just visit activeschoolhero.com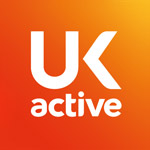 More People More Active More Often