By Alistair Firth, Chief Executive, EIDO Healthcare
COVID-19 has forced many fitness operators to adapt their offering to fit the current climate, and those adaptations include reviewing the commitments that exist between the operator and the user.
The Health Commitment Statement (HCS) sets the standard for what a fitness operator and user can expect from each other regarding the health and wellbeing of the user. It is used in the sign-up process, forming part of the user contract, and has been carefully designed to deliver an appropriate balance of responsibility between both parties.
Created over 10 years ago by industry experts, the HCS is now used by more than 1,000 fitness and leisure facilities across the UK, and is endorsed and distributed by ukactive. Using the HCS has been shown to help operators to lower drop-out rates of customers during sign-up, due to the personal responsibility that the user is agreeing to.
EIDO Healthcare works with ukactive in helping to promote the crucial importance of the HCS to its members and the wider public.
Now, the HCS has since been updated to reflect the unusual circumstances during the COVID-19 pandemic and remain relevant to operators' needs in 2021. The updates include having different versions of the HCS available for unstaffed facilities and remote classes.
Other improvements to the HCS have been prompted by recognised failings in the Physical Activity Readiness Questionnaire (PAR Q) self-screening tool. By actively engaging with the user in their health and wellbeing, the HCS eliminates many of the flaws found in the PAR Q and delivers a better outcome for everyone. The HCS is also reviewed regularly by an experienced Barrister to ensure it remains medico-legally robust.
To find out more about using the HCS, please contact membership@ukactive.org.uk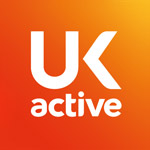 More People More Active More Often