Not-for-profit health organisation ukactive has pledged to work 'shoulder to shoulder' with Government to eradicate child health inequalities caused by school summer holidays.
Last week, new Education Minister Nadhim Zahawi announced a new programme of research and pilots to tackle unhealthy school holidays, which cause disproportionate levels of harm to poorer pupils by fuelling physical inactivity, malnutrition and poorer academic attainment.
The announcement follows a two-year campaign from ukactive to make unhealthy school holidays a top-tier issue for Government and schools. A recent study from the ukactive Research Institute found that school summer holidays are driving 'a major class divide' in children's fitness levels with underprivileged children being disproportionately affected.
As a result, ukactive is working on a programme this summer in up to 50 schools to pilot a new initiative that targets not only physical inactivity in the summer holidays, but also addresses major concerns over 'holiday hunger', learning loss, personal development and mental health in young people.
ukactive today (22nd January) welcomed the new government commitment and said it would work closely with physical activity providers and the Department for Education to develop scalable solutions to unhealthy school holidays.
Renowned educationalist Adrian Packer CBE, chief executive of CORE Education Trust (which runs six schools in Birmingham) and a ukactive Board Member, said: "This is an important commitment from government which recognises the impact and challenges of summer holidays, especially for families from low income backgrounds.
"We at ukactive look forward to working shoulder to shoulder with Government and child health professionals this summer to support their plans for 2019 onwards to give young people a healthy start in life and a brighter future.
"This goal cannot be achieved by working in silos. We need a whole-community approach and the programme that ukactive is developing can be a great catalyst for setting this into motion and providing the tools for children to carry healthy habits into all aspects of their lives."
The programme represents a landmark in what has been a sustained ukactive campaign to highlight the issue of unhealthy school holidays in parliament. Speaking during a House of Lords debate on child health last week, ukactive Chair Baroness Tanni Grey-Thompson said that only an holistic approach which covers physical activity, nutrition and mental wellbeing can truly transform the health of children.
She told Peers: "The inactivity crisis we're currently facing, coupled with things like poor health is severely limiting our children's opportunities and this cuts across a number of government departments, but this is a really important area, where cross-government work is absolutely vital.
"ukactive has produced research showing that during the summer break, there's much greater divide between the fitness levels of children from poorer socioeconomic backgrounds and those who are more affluent, with the poorest 25% of children experiencing a drop in their fitness levels 18 times greater than the richest 25%.
"ukactive is working with partners across dozens of school sites this summer to address issues of inactivity amongst children."
Nadhim Zahawi's announcement of a new programme to tackle unhealthy school holidays came during a debate which ultimately rejected a private members' bill presented by Labour MP Frank Field that would have required councils to facilitate the delivery of programmes providing free meals and activities for children during the holidays.
The Education Minister said: "We want every child to reach their potential, and healthy meals can contribute to their development and improved attainment. Understanding children's current access to healthy meals and enriching activity is the most effective ways of promoting it, and the costs associated are crucial.
"That's why we will launch research into the issue, including a targeted pilot programme. Academic standards are rising and there are now 1.9 million more children in schools rated 'good' or 'outstanding' than in 2010. We are building on this success by supporting the country's most disadvantaged children, including through free school meals and a £26 million investment over the next three years to kick-start or improve breakfast clubs in at least 1,500 schools."
ukactive will soon announce further details of its summer 2018 pilot for a new 'summer camp' style operation, working with a range of partners to provide a structured programme of activity to children and young people from high-need communities, addressing wide health and development problems.
The organisation plans to scale this programme nationally from 2019, supporting the evolution of the government's childhood obesity plan to address nutritional issues, out-of-school inactivity, mental health and learning loss.
About ukactive
ukactive is the UK's leading not-for-profit health body for the physical activity sector, with almost 4,000 members from activity providers to major consumer brands, training facilities and equipment manufacturers. Members come from across the private, public and third sector and are united by ukactive's longstanding and uncompromising commitment to getting more people, more active, more often.
ukactive facilitates big impact partnerships, conceives and drives breakthrough campaigns, conducts critical research and galvanises key stakeholders to develop and deliver key projects that support and champion the physical activity agenda. The organisation's efforts are centred on supporting a national ambition to "Turn the tide of physical inactivity".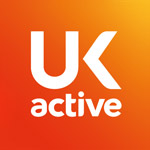 More People More Active More Often