The Prime Minister's appointment of Tracey Crouch as the UK's first Ministerial lead for loneliness signals the growing importance of this issue and the emphasis now being given to a problem said to affect over 9 million adults in the UK. The appointment showcases the all too timely realisation of a recommendation outlined in the Jo Cox Foundation's impactful assessment into tackling loneliness – a cause close to the heart of the former MP for Batley and Spen, whose life was tragically cut short in 2016.
Loneliness and Isolation in the UK
Loneliness is a problem that affects people from all walks of life. In an increasingly digital age, meaningful connections can by harder to come by and more difficult to maintain. Lifestyle changes such as moving location, bereavement, divorce or the burden of caring for loved ones can mean that existing relationships may fall by the wayside. Jo Cox herself suffered from loneliness as a university student entering a completely new and alien environment.
The indiscriminate nature of loneliness – defined as a 'subjective unwelcome feeling of lack or loss of companionship' – makes it a widespread issue, but for groups such as the elderly and people with disabilities feelings of loneliness can be particularly pronounced. According to national disability charity Sense – 50% of disabled people will be lonely on any given day.
Physical activity as a means to combat loneliness
It is perhaps fitting that the responsibility for tackling loneliness has been passed to the current Sports Minister, given the well-acknowledged power of sport and physical activity as a means to reduce individual and community isolation, bring people together and reduce feelings of loneliness. The ukactive National Summit 2017 introduced the concept of physical activity as the golden thread capable of solving many of our major national challenges from an ageing population to disconnected communities; a social solution that has the power to bring people together regardless of background, age, gender, ethnicity or religion.
The growth of group exercise in the UK shows that people are increasingly turning to physical activity as a means to provide the much needed social connections and feelings of togetherness important in reducing loneliness. ukactive's 'Moving Communities' report, which utilised data from three million customers and 130 million individual visits across 315 leisure centres, found that women are driving a major transformation of how individuals use leisure centres. Indeed, the proportion of people taking part in in group exercise classes has increased by 30%, with two thirds of participants' being female. The surge in demand for group exercise is much cited in the sector as having an important effect on customer retention – but perhaps more significantly – the social importance of physical activity continues to grow.
Indeed, the social benefits of activity, particularly on fostering camaraderie and building friendships, are often overlooked. Look at team sports like football and netball; 3.4m adults participate in team sport at least twice a month according to Sport England data, and active movements like parkrun are encouraging entire families and people of all ages to get active together. This is particularly important when we consider that amongst older people, moving more can have a truly life changing impact. Indeed, physical activity has potential to be the silver bullet for a range of issues facing older people – supporting them to maintain their independence for longer, reducing feelings of loneliness and social isolation, and reducing the risk and impacts of depression and anxiety.
The physical activity sector must continue to think of innovative ways to promote the social aspects of exercise. The boutique sector has been fantastic in creating a united, sometimes tribal culture amongst consumers as people bond over shared goals and specific interests from boxing to bootcamps. Small and large operators up and down the country are also becoming more creative in the way they design their sites to promote group exercise and social environments.
Physical activity undoubtedly has a major role to play is supporting the fight against loneliness and with the Sports Minister now at the helm of this issue the opportunity for the activity sector to lead this fight has never been stronger.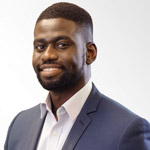 Public Affairs and Policy Manager