Older adults have revealed what they want from the fitness and leisure sector to encourage greater participation, in a major new report published by ukactive today (29 June).
Adults aged 55 and over shared what measures they felt would incentivise them to exercise more within the sector's facilities, including feedback that the sector should focus on ability rather than age in the delivery and marketing of activities.
In the most comprehensive consultation on the fitness and leisure sector for the over-55s to date, more than 100 adults aged 55 to 90 took part in focus groups and gave their verdict on current practice.
The Life In Our Years report, carried out by the ukactive Research Institute in partnership with EGYM, is designed to help reverse the trend of older adults being underrepresented in gyms, leisure centres and pools, making the findings essential reading for organisations of all types and sizes.
COVID-19 has widened health inequalities and been particularly damaging for vulnerable groups, including older adults. It has also exacerbated the pressures on the NHS and social care in the UK, meaning that more than ever, fitness and leisure facilities have an essential role to play in reducing the burden on health systems.
Despite the known benefits of regular exercise, only 54% of adults over the age of 55 complete the recommended 150 minutes of moderate intensity physical activity per week. Just over a third (34%) complete less than 30 minutes per week and are therefore classified as inactive.
Sport England's latest Active Lives Survey showed that the number of adults aged 55 to 74 achieving the recommend levels fell by 1.3% between November 2019 and November 2020, and by 2.9% for those aged 75 and over.
The report recommendations are important for the UK's recovery from COVID-19, as the fitness and leisure sector helps build resilience for older adults against many health concerns, including COVID-19 and possible future pandemics.
By investigating the sector's current offer alongside older adults' perception of these services, the ukactive Research Institute was able to build insights to help the sector encourage more older adults to take part in physical activity.
The main themes to emerge were: accessibility, atmosphere, the importance of social interaction, workforce engagement, promotion, the categorisation of programmes and class offerings, and long-term physical health support following the pandemic.
Based on the themes, ukactive has produced nine recommendations for operators to improve participation levels among older adults and to play an increased role in improving the health and wellbeing of the older population.
9 recommendations:
Make activity easy and accessible.
Focus on strength as early as possible to maintain independence.
Create and build an inclusive and welcoming atmosphere to increase likelihood of repeat usage and foster a sense of belonging and community.
Make activity more social to incentivise people to come through your doors.
Prepare the workforce to support health needs specific of the older adult through developing their interpersonal and communication skills and knowledge of common health conditions.
Categorise activities by ability or intensity, not by age.
Make communication and promotion clear to help build consumer confidence and help them make informed activity decisions.
Consider the changed physical and mental health needs of older adults post-COVID-19.
Build an evidence base to understand the impact the sector is having on older adults' health and attract investment into the sector.
Huw Edwards, CEO at ukactive, said: "We recognise there are some excellent programmes and practice in the sector already, which came across clearly in the consultation and focus group sessions, but now we must grasp the opportunity to improve our offer to those over 55.
"The fitness and leisure sector is perfectly placed to support older adults to maintain their independence, reduce health inequalities and ease pressures on the social care system.
"Increasing participation levels among older adults can improve cardiovascular health and overall strength, which in turn ensures over-55s can live in better health and maintain independence for longer.
"This important report shows that our sector has the opportunity to do more, fine-tuning the ways in which the industry targets, delivers, monitors and evaluates its programmes for older adults.
"Not only are there commercial opportunities to engage with a new audience, there are other opportunities to innovate to help those who are most vulnerable by linking to healthcare pathways.
"Increasing engagement with older adults offers our sector an opportunity to cement its reputation within government as an essential service, diversify its membership base and position itself as a socially-driven industry.
"The services offered by the fitness and leisure sector have never been more important and we will continue to support our members to provide more desirable services to older adults so they can live longer, healthier lives."
Dr Matthew Wade, Head of Research and Development at ukactive, said: "This is the most comprehensive study to date across the fitness and leisure sector that explores not only what is being offered specifically to older adults, but more importantly, what is wanted.
"Research shows us that being physically active and undertaking strength training can help older adults live healthy and independent lives.
"By including older adults directly in this research, the findings provide us with the opportunity to help the fitness and leisure sector maintain, develop and improve their offer and satisfy the demand from older adults by providing the physical activity options that they want."
Kerstin Obenauer, Country Director at EGYM UK, said: "By increasing knowledge of the benefits of maintaining strength and increasing access to equipment necessary to be able to self-prescribe safe and effective resistance training programmes, the industry can be an integral part of maintaining function and independence as we get older."
Dame Carol Black, Chair of the Centre for Ageing Better, said: "We welcome the findings of this report, which provide a crucial insight into how we can encourage older adults to become more active.
"Physical activity is more important than ever for people in their 50s and 60s. Recent figures from Sport England show that COVID-19 has widened health inequalities amongst older people, and more than a third of over-55s say that their strength has declined since the outbreak of the pandemic.
"A loss of physical strength and capability puts people at much greater risk of falls and ill-health in later life. We need urgent action to reverse this trend, or it will have serious consequences for people's long-term health and wellbeing. The Centre for Ageing Better looks forward to working with ukactive to improve the fitness and leisure sector's offer to those in their 50s and 60s."
To download your copy of the full report, click here*.
A special ukactive webinar with the report authors will take place at 2pm on Tuesday 29 June – to register, click here.
*Full report available online from Tuesday 29 June 2021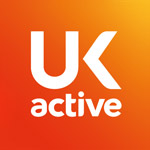 More People More Active More Often