AoC Sport has partnered with ukactive to better understand college students' experience of physical activity and sport.
The British Active Students in Further Education Survey, supported by Matrix Fitness, is being sent to colleges and students across the UK in order to build the evidence necessary to support students' physical and mental health in further education.
The researchers hope to achieve similar reach and insight to a survey conducted over the past two years which investigated the importance of regular physical activity within higher education.
The British Active Student Survey, conducted by the ukactive Research Institute, alongside partners Precor, Scottish Student Sport, and British Universities and Colleges Sport (BUCS), found that students that are physically active experience improved wellbeing, inclusion, perceptions of employability and academic attainment compared to inactive students.
The same was true for students that took part in sport and attended a gym, compared to students who did neither. The British Active Student Survey reached 6,891 students across 104 higher education institutions, shedding light on the activity habits of university students and the barriers they experience.
Further research, presented in ukactive's Generation Inactive 2 report, showed that adolescents experience life pressure through exams, body image and peer-influence, with workload often presenting as a barrier to physical activity.
Steven Ward, CEO of ukactive, said: "The findings of our Research Institute have shown us that students in higher education who are most active experience a broad range of benefits, however, barriers still remain.
"Now, we are working with the Association of Colleges Sport to further enrich our data on students' engagement with sport and physical activity by speaking to those in further education.
"We want to ensure every student has the same opportunities to be physically active so I would encourage all college students to share their experiences and help us drive change.
"Our industry-leading research in the education sector can help unlock the full power of physical activity in colleges and universities, paving the way for closer partnerships with our members."
Marcus Kingwell, Managing Director of AoC Sport, said: "The British Active Students in Further Education Survey will give us, for the first time, reliable and robust data on college students' activity levels and their perceived benefits of being active.
"This is essential  for planning and delivering new interventions in colleges as part of our mission to get every student active. I urge all colleges to take part in the survey – it really is in your interest.
"We're delighted to be working with ukactive and on the British Active Student Survey and I'd like to thank our fitness equipment partner Matrix Fitness, and our funding partner Sport England for their financial support."
Tony Ali, Head of UK Sales – Education, said: "We are well aware of the positive effect that activity has on physical health, but past research has shown that it can also help with mental health in the higher education sector.
"Matrix Fitness is delighted to support this survey to enable further insight into the challenges faced by further education students to engage in physical activity, as well as understand in more detail the positive effects it can have. We hope that it will contribute in helping more students get, and remain active."
The new survey is open until Friday 21 December 2018 and can be completed here: https://www.surveymonkey.co.uk/r/FE_BASS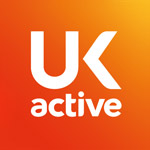 More People More Active More Often