By Rob Gibson, Head of Communications, ukactive
Has there been a year quite like it? If so, 2018 has to be right up there for pure political and media madness.
Brexit has become a subject so toxic, so divisive, that there is not an area of public life left unaffected. This is the context in which we reflect on ukactive's communications over the past 12 months: the victories and the lessons we remember as we plot our roadmap for the years ahead (either I win or I learn, to quote Conor McGregor).
So, while we reflect, it's important to consider how things might change over the next 12 months – and how we can get the most impact from our PR and communications (by which I mean ukactive and the industry as a whole).
Among our responsibilities, the ukactive press office is tasked with planning and delivering proactive PR moments in the national media which elevate physical activity (or inactivity) in the public discourse.
Thankfully, public health is an issue which is always high on the agenda. The challenge is to ensure physical activity receives the level of recognition it deserves for its role in public health. New statistics, including ground-breaking evidence from our Research Institute, show a growing crisis around physical inactivity – something we use to elevate the issue and the role of our sector.
However, the current climate can make this particularly challenging when pitching to busy news desks. News lists are suffocated by pages of Brexit coverage, reshuffles and forecasts, pushing health news back and limiting column inches.
Despite this, we have landed a series of strong messages this year, from this op-ed by our Chair, Tanni Grey-Thompson, which helped to shape the childhood obesity debate; to our National Fitness Day headlines, which achieved media reach of more than 66 million – a record for the campaign.
While we ensure the evidence reaches new audiences – from podcasts to news feeds, timelines to televisions – the bandwidth in Westminster remains limited. We can shape public discourse but shaping policy can be harder under such circumstances. Whole areas of domestic policy have been neglected since the referendum, with inboxes overflowing.
It's been a Brexit blackout and, sadly, there is little chance of change next year, deal or no deal. The vicious circle is likely to get more vicious, as press and politicians address the fallout. What is likely to happen is a reprioritisation (a contender for the theme of 2019). It will come from the dawning realisation that the fog of Brexit will not lift at all, and neglected policy areas will need to be revisited as a matter of urgency. Strategically, we have positioned our sector, our members, to be ready to respond.
So while our politicians try to untangle the draft plans, votes of no confidence, positions and messaging, and constituents become ambivalent at the point of Brexit fatigue, the ukactive Public Affairs and Communications team is working harder than ever behind the scenes for our members.
Our lobbying position grows stronger as more influencers hear about the work of our members and our ability to facilitate cross-sector partnerships. We have been showcasing this work in the media with our partners, including articles on growing issues such as workplace wellness, children's health, and our ageing society.
For anyone keen to support this work in 2019, or if you have a story to tell, we'd urge you to get in touch.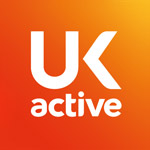 More People More Active More Often