ukactive has issued the following statement in response to the Active Lives Adult Survey published by Sport England today (29 April)
Huw Edwards, CEO of ukactive, said: "We welcome Sport England's Active Lives report into the impact of COVID-19 on our nation's activity levels, the lessons it provides and the support the agency has provided to the sector over the past year.
"The drop in physical activity levels during a period of restricted opportunities for exercise is no surprise, coming at a time when gyms, pools and leisure centres were closed for five months out of 12.
"Fitness and leisure facilities are essential for our nation's health, forming a vital part of our activity ecosystem, which is evidenced by the impact of their closure, particularly on vulnerable groups such as older adults, ethnic minorities, people with long-term conditions, and those from lower socio-economic backgrounds.
"Reopening these facilities on 12 April was an important step, signalled by the safe return of millions of people to their local clubs and centres. The return of exercise classes on 17 May is the next milestone in our nation's physical and mental recovery, especially given their popularity among women, who make up 76% of participants.
"However, it is vital the Government recognises the difference between being open and staying open, with fitness and leisure facilities continuing to operate in a restricted capacity due to the safety measures in place.
"Our sector's ability to survive and then develop to play its fullest role depends on its financial viability but the level of bespoke support has been insufficient to date.
"The Spring Budget failed to deliver support on VAT relief for our sector or to extend the National Leisure Recovery Fund, which was an oversight from the Government. The longer this admission remains unaddressed, the more likely that market failure will lead to more closures across the whole sector.
"These closures mean communities will not be able to access their facilities once again, however, this time it will be through a failure to provide sufficient financial support.
"Further closures will have the greatest impact on the vulnerable in our society, threatening their physical, mental and social wellbeing.
"The Government needs to move with energy and urgency to address this and support the sector that is once again showing it is the nation's engine room of physical activity."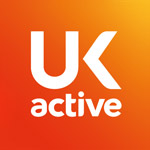 More People More Active More Often