Following the publication of the CMO's report on childhood obesity today (10 October 2019), ukactive has released the following statement 
Jack Shakespeare, ukactive Director of Children, Young People, Families and Research said: "ukactive welcomes the CMO's report focusing on the national and global issue of childhood obesity.
"The warning signs are already there that the continuing increase in childhood obesity will overwhelm the health services of many countries.
"We are pleased to see a firm focus in this report on children and their families, as well as expectant and new mothers, being more physically active.
"Obesity is a complex issue and there is no silver bullet, but physical activity is a major part of the solution. Children who are obese often become obese adults, and are likely to develop serious health problems that will shorten their lives, such as heart disease and type 2 diabetes.
"Now is the time for government to commit to invest in active travel infrastructure and 'active networks' within communities – utilising all local facilities to help make being physically active a positive and meaningful part of everyday life.
"We urge the government to help scale our 'Schools as Community Hubs' model across the country, providing subsidised clubs with nutritious food and physical activities led by experts from across the sector, to help improve the health and wellbeing of our children and young people, both in and out of school.
"We know that children lose up to 80 per cent of their fitness over the summer holidays, while 39 per cent of community sports facilities sit locked behind school gates, right on their doorstep and in a safe and familiar environment.
"ukactive's Research Institute is helping to provide policy makers with the evidence they need to make decisions that deliver real impact.
"We congratulate the outgoing CMO Professor Sally Davies on her final, hard-hitting report and the work she has done to raise awareness of the CMO guidelines on physical activity."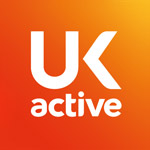 More People More Active More Often