The winners of Future Fit Training's Legacy Awards have been announced at a glittering ceremony at the Royal Society for Public Health (RSPH) venue in Portland Place, London.
The Legacy Awards were created to commemorate Future Fit's 25th anniversary and give something back to the sector, by rewarding individuals who are passionate about training and making a difference to their clients and communities.
Prior to the ceremony on Thursday 10 October, 25 finalists across each of the four categories faced a 'Dragon's Den' style panel of judges, to pitch their ideas and explain how they would use their prize to make a difference to the industry.
The finalists and winners joined the judges and invited guests, who represented the sector's journey over the past 25 years, for drinks and a celebratory dinner. The finalists shared a £75,000 prize pot of training and business support.
The winners on the night were Zoreh Jahedi for the Dare to be Great award, Josh Harkness for the Get on Track award, and Joseph Bleetman for the Raise Your Bar award.
The winner of the Dare to be Great award, for individuals further developing their skills or stepping into a career in the fitness industry for the first time was Zoreh Jahedi. Despite working in sectors from finance to education, Zoreh always had a passion for the origin of food, nutrition content and its benefits. But her passion took on another level when her mother was diagnosed with dementia at 96, eventually becoming ill and ending up in hospital.
Zoreh said: "Despite the hospital losing hope, through the right, balanced nutrition, after two months I took my mother home. Her nutrition became a priority for me and I was buying books and searching the internet. She eventually passed away just before her 99th birthday. But it was in hospital that I noticed what a huge role nutrition plays in older people's health and wellbeing."
Zoreh would like her newly acquired knowledge to benefit old people's homes, her local community, hospital and schools, and, as a volunteer, would make her services available to the community most in need.
The winner of the Get on Track award, in partnership with the Dame Kelly Holmes Trust, which works with under privileged 16-to-24-year-olds from deprived coastal areas to build confidence, resilience and self-esteem through physical activity was Josh Harkness.
Josh, 22, has been part of the Dame Kelly Holmes Get on Track programme in Edinburgh and has always had a keen interested in sports and martial arts, training in Muay Thai, boxing and MMA with the aim of becoming a professional.
He said: "I've always wanted to pursue a career in the sports industry, but due to personal circumstances and difficult life situations I lost interest in life and went to a dark place.
"Now this opportunity has arisen I can see myself making a difference and becoming a better version of myself, both physically and mentally.  I will use the skills acquired to make an impact on the lives of others in the community.
"Looking back to the time when I trained, I found life was a better place, a better environment, with better people around me. It's exactly the environment I thrive in."
The winner of The Raise Your Bar award, which gives both Future Fit Graduates and current students the opportunity to win thousands of pounds of mentoring and business support, as well as access to CPD and a year's CIMSPA membership was Joseph Bleetman.
As an 18 year old, Joseph has experienced a range of social and mental health issues and, having dedicated the last few years to exploring this topic, has created a business plan to offer fitness training to underprivileged youth and adolescents facing mental health difficulties with the aim of using fitness as an alternative therapy for anxiety and depression.
Currently undertaking a Level 2 Gym Instructor course with Future Fit Training, Bleetman said: "I have witnessed the link between mental and physical health and this award will help facilitate the positive impact I can have on the lives of others. I believe it will enable me to build a career, fighting mental health and social isolation by encouraging youngsters to engage in healthy physical activity."
In an emotional speech, CIMSPA CEO, Tara Dillon said: "This has absolutely been one of the most inspirational afternoons of my life and I have been blown away by the finalists. We don't sell cars or shoes, we sell life and health, and that's about relationships and rapport, which I saw in abundance today. These people are absolutely the future of our industry."
Rob Johnson, Founder and MD of Future Fit Training, said: "This year, Future Fit turns 25. We're now regarded as one of the UK's leading training providers, but the journey hasn't always been easy and, to get where we are today, we've had to remain dedicated to the mission we set out on all those years ago – to improve standards of training and make a difference to the industry."
Future Fit Training is a leading provider of quality assured courses in Personal Training, Pilates and Nutrition, with over 30,000 graduates across 25 years.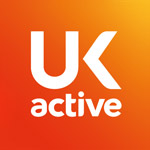 More People More Active More Often