ukactive has issued the following statement in response to the announcement that gyms and leisure facilities will remain open in all tiers under new restrictions in England from 2 December
Huw Edwards, CEO of ukactive, said: "This announcement shows a positive shift in the Government's desire to strengthen our nation's physical and mental resilience by using the gyms and leisure facilities at the heart of our communities.
"However, we are disappointed to note that indoor group exercise is included in tier 3 restrictions and will not be permitted unless in household groups or bubbles, as the sector has proven this activity can be undertaken in a manner that is safe, using a combination of social distancing, sanitisation and increased ventilation. We will make representations to the Government and aim to get this changed.
"Reopening in England is clearly a major milestone and the second lockdown has seen our sector mobilise in an incredible way, with facilities and their members lobbying their local representatives to reinforce the evidence that these services are essential and COVID-secure.
"Our sector must continue to make the case for greater support and recognition as an essential service for communities across the UK, and we will continue to challenge the rationale for closing facilities in Scotland and Northern Ireland.
"Looking forward, the fitness and leisure sector still requires a tailored package of support for its recovery in 2021, including a combination of business rate relief, VAT exemptions, and incentives that not only help to rebuild, but also encourage more people back into physical activity.
"The economic recovery of our sector is inextricably linked with the future of our nation's health, and this package of support requires increased public health messaging about physical activity, through both the Better Health campaign and the Prime Minister's obesity strategy.
"Furthermore, we are calling on the Government to conduct a cross-departmental review that provides an accurate analysis of the role the physical activity sector plays in our society, and set clear recommendations for its inclusion in policymaking across government.
"Many of the issues in the Government's in-tray can be supported by our sector, from mental health conditions, type 2 diabetes, and loneliness, through to the future of our high streets and crime reduction.
"Reopening is a major milestone, but it's also just a start; we now need to continue our constructive engagement with the Government to secure the support the sector needs and agree a plan that ensures it can play its full role in improving the health and wellbeing of the nation."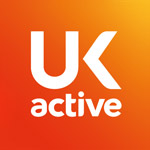 More People More Active More Often