Generation C demands wellbeing in DNA of built environments, say experts at National Summit
Leading figures in the built environment have outlined the opportunity for the physical activity sector at ukactive's National Summit, with wellness being central to consumer demands.
The third session of the Summit looked at how the built environment can create healthier, more active and socially connected communities.
Ibrahim Ibrahim, Managing Director at Portland Consulting and board member of the High Streets Task Force, said: "The future is not what it used to be", as he described that Generation C requires a duty of care to ensure they will become consumers.
He went on to describe the new generation as always being on, community conscious and having a demand for wellness, with an approach of owning less but experiencing more – which is a change from previous generations.
He looked at how brands have had to change in response to their customers, saying: "Consumers are turning to brands that demonstrate – not just talk about – a social conscience."
Ibrahim's insightful look into the near future was followed by an impassioned defence of the high street by consumer expert Kate Hardcastle. She said that in future high streets have to be created for all, bringing together a wide range of sectors and the community that will use them.
"Profitable business and social purpose should no longer be treated as contradictory," she said. "COVID-19 has accelerated consumer focus on experiences rather than materialism."
The final keynote speaker was Louise Elliison, Head of Sustainability at Hammerson,  who spoke from a property development point of view about the importance of landlords working together in an area.
She said: "It's about creating places where people want to live, places where people want to work, places where people want to play, places where people want to create things, and essentially places that people want to stay for a little while."
The webinar then moved to a panel Q&A session where Louise Ellison was joined by David Melhuish, Development Director, The Gym Group, Keith Bottomley, Deputy, City of London, Jim Fennell, Chief Executive, Lichfields and Carl Brooks, Head of Sustainability – PMUK, CBRE.
They discussed the impact COVID-19 has had on cities and how this has expediate the gradual change that has been seen towards people's focus on their health and wellbeing.
The panel agreed that more space will be needed for physical activity and wellbeing such as better communal space, more bike lanes and spaces to move. This, coupled with a reduction in net carbon emissions, means there could be a bright future for physical activity in our towns and cities.
The National Summit webinar series will conclude next Wednesday, 25 November at 2pm, with speakers including Professor Chris Whitty, England's Chief Medical Officer; Dr Angela Spatharou from McKinsey; and Professor Helen Stokes-Lampard, Chair of the Academy of Medical Royal Colleges.
The final webinar in the series is called 'Integrated approaches to health and social care' with the session exploring why governments should strive for a more preventative and joined up approach to health, and outlining how the physical activity sector can partner with other sectors to support the creation of healthier, more resilient communities.
All National Summit webinars, in partnership with Sport England, the City of London Corporation and the ukactive Strategic Partners Group, are free to attend.
To watch a recording of the latest webinar or catch up on last week's webinar click here.
For more information on the ukactive National Summit and to book your free place on each of the sessions, visit the National Summit website.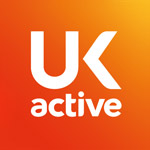 More People More Active More Often