ukactive has issued the following statement in response to the Government's announcement today (25 June) on the PE and Sport Premium
Huw Edwards, CEO of ukactive, said: "We welcome the Government's commitment today (25 June) to continue the PE and Sport Premium, at £320m for the academic year 2022/23.
"This funding will go a long way to ensuring that a firm focus on the health and wellbeing of our children and young people is central to school life from the new academic year in September.
"Schools sit at the heart of communities and are critical settings for supporting children's health and wellbeing.
"This commitment will continue to enable schools and their wider workforce to maximise and diversify the physical activity options available, supporting children to be as active as possible before, during, and after the school day.
"Fun, meaningful and inclusive physical activity should be a normal part of every child's daily school routine in order to provide a platform for lifelong participation – from the journey to and from school, engagement in high-quality PE lessons and varied extra-curricular programmes, to active breaks and physically active learning.
"While this is a positive step from the Government, it is important that this funding commitment is matched with a renewed focus on accountability and evidence, best practice and sector-wide collaboration.
"ukactive urges the Government to use this as an opportunity to develop and deliver a long-term strategic approach that empowers and enables governors, head teachers, school staff and their wider communities to plan ahead, as part of a national strategy and whole-school community approach to improving the health of children and young people."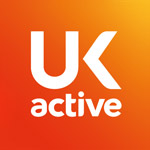 More People More Active More Often