ukactive has today (28 June) published its strategy and milestones for the coming year, as part of its vision for growth and development across the rest of the decade.
The document highlights the key elements from ukactive's 2022/23 business plan, which was developed in collaboration with the ukactive Board and its member groups to ensure the organisation fully supports the sector to develop and grow.
Last October, ukactive Chair, Baroness Tanni Grey-Thompson presented the long-term strategy for ukactive in her speech at the ukactive Conference.
Her speech set out a vision for more than five million new users of our members' facilities, drawn from a greater diversity of backgrounds, as the sector's goal for the rest of the decade – Vision 2030.
ukactive's strategy makes clear that the success of its ambitions is based on two things:
How the sector develops and grows to be as inclusive as it can be.
How ukactive works with the Government to improve the landscape for members.
Publication of the strategy, which is based on engagement and input from ukactive's membership councils, advisory groups, and strategic partners, has been published in advance of the Active Uprising conference taking place in Birmingham on Thursday (30 June).
ukactive will report on its progress against the milestones at the end of the financial year, along with the next set of milestones to achieve with its members and partners.
Huw Edwards, CEO of ukactive, said: "We want to be clear and transparent with our members about the set of milestones ahead for us as an organisation.
"Together with our members, we can not only navigate the current challenges facing the sector but lay the foundations for our growth and development across the rest of the decade.
"This document sets out the key milestones to begin the journey towards our shared ambition."
To read the full document, click here.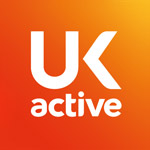 More People More Active More Often