ukactive has issued the following statement in response to the Government's roadmap announcement today, detailing plans for exercise and the reopening of facilities
Huw Edwards, CEO of ukactive, said: "Today's roadmap announcement from the Prime Minister brings important clarity to the easing of restrictions in England and, while highlighting the disruption caused by the third lockdown, we also understand the necessary caution shown around infection rates.
"With positive news provided by the rollout of the vaccine, we hope the four-part plan for reopening society heralds the end of lockdowns caused by the COVID-19 pandemic.
"We are encouraged to see plans in stage one for the reopening of schools and school sport, which are vital for our children's activity levels and overall wellbeing. We will support our members so they fully understand the detail behind this initial stage in the roadmap. It is also positive to see the easing of restrictions for outdoor activity overall.
"Crucially, we welcome the news that gyms, pools and leisure centres feature in the earliest stage possible for reopening indoor venues, providing vital clarity for thousands of our members and a long-awaited boost for millions of their customers.
"The decision to reopen fitness and leisure facilities in stage two underlines the role they play in our nation's social fabric and in supporting the NHS, providing an essential service for the mental and physical health of millions.
"The Government also clearly recognises the sector's excellent safety record, demonstrated by our regular COVID-19 data reporting, and we will continue to provide these updates throughout the next chapter in the management of the pandemic.
"Furthermore, we will continue to work with the Government and its health agencies to address any outstanding questions they have regarding indoor classes, which are due to reopen in stage three.
"These reopening plans need to go hand-in-hand with bespoke measures for the survival and recovery of thousands of gyms, pools and leisure facilities, which require urgent financial and regulatory support from the Government in its upcoming Budget (3 March).
"Once this has been achieved, we will work with the Government to map out the essential role our sector can play in improving the physical, mental and social health of our nation, which has been significantly impacted by this crisis."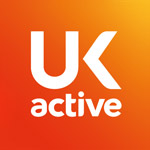 More People More Active More Often