Diagnosed with bipolar disorder, 30-year-old Layla has suffered terribly with depression during her life. Before joining the Lichfield Golf and Country Club, part of the Club Company, the mother of two had not exercised for a few years and had put on weight, which knocked her self-confidence.
But all that changed when Layla started using the gym at the start of the 2020.
"Before I became a member of Lichfield, I suffered with poor mental health and struggled to motivate myself to do any exercise. But, what started as a health kick has now become part of my everyday life."
Layla used the gym four to five times a week, focusing on weight training, before the lockdowns.
"I generally warm up with a bit of cardio but my goal now is to become stronger and lift heavier, which is always encouraged by the staff in the gym."
Consistent exercise has had a dramatic positive impact on her life.
"Fitness has become a huge part of my life since the start of the year [2020]. I've lost three stone, which has given me a lot more confidence. I felt like I had lost myself a bit and exercising regularly has brought the outgoing me back. I'm also a lot less tired and find it much easier to concentrate on things."
More than this, Layla has seen significant improvements to her mental health since working out at the club.
"Since I've been training consistently, I have not had a single episode of depression and I feel this is mostly down to regular exercise. Joining Lichfield has genuinely changed my life for the better."
Above all, her new active lifestyle makes Layla a better mum.
"The improvement in my mental health means I'm in a much better place to be the best mum I can be. I feel like it sets a good example to the children and shows them that you can do anything you put your mind to. It has also given me and my husband, Paul, another shared interest."
Layla continues to exercise at home during lockdown, going for runs and taking part in online HIIT workouts. Such is her passion for exercise that Layla plans work in the industry herself.
"I love the health and fitness lifestyle so much that I've started studying to work in the industry myself. I can't thank the gym staff enough for the help they have given me in my journey."
The UK's gyms, pools and leisure centres are under severe financial pressure, and thousands face a battle to survive unless they receive greater financial support from the Government. To support your local facility, please email or write to your MP to call for their support.
Find your MP here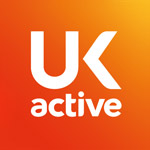 More People More Active More Often