ukactive has issued the following statement in response to the Government's decision today (12 July) to proceed with the relaxation of measures in England from 19 July
Huw Edwards, CEO of ukactive, said: "Today's announcement by the Prime Minister to effectively remove COVID-19 restrictions from 19 July is very much welcomed by our sector and will hopefully provide a moment of closure for many after 17 months of previously unimaginable professional and personal sacrifice.
"However, this moment is understandably married with caution given the uncertainty of the current landscape with increases in COVID-19 cases. As a result, we must press the Government again to address the growing operational concern caused by the lack of movement on adjusting track and trace and self-isolation policy.
"We need a system that reflects the needs of the moment, protecting our health and allowing our members to operate. The growing wave of closures caused by staff shortages from self-isolation shows the current system is not working, and needs to be reformed quickly.
"Looking forward, our sector will take its responsibility for operating without restrictions fully, acknowledging this pandemic remains and that we must remain vigilant and maintain the highest standards of service.
"We will work with our members through our 'Fit Together' campaign to provide support and guidance on issues of hygiene, respecting space, and safety, and ensure our reputation for safety remains.
"Furthermore, ukactive will look to address with the Government the implications of the 'economic COVID' we also face. The case for further, bespoke, financial support – including VAT rate reductions and phase two of the National Leisure Recovery Fund – is overwhelming. The Government acknowledges the robustness of the case that has been made for these measures and should act with both urgency and energy to fulfil its obligations to the sector."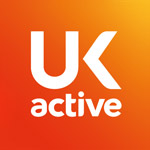 More People More Active More Often