By Camilla Sunner, Chief Commercial Officer UK and Europe, Xplor
Covid-19 has disrupted the fitness industry and amplified the value of personal health and fitness. To be successful now and in the future, you must evolve your business effectively.
Success will be driven by your ability to offer flexible services and exceptional experiences. Gyms will engage members and prospects in a personalised, relevant, and timely way. And, do so while increasing operational efficiency and agility.
But what do gym goers want? How've habits changed? And, what can you do to attract and retain members? Working with Decision Architects, we conducted an independent research study to answer these questions and more*.
A new engaged audience is out there
For half (51%) of consumers, personal health and fitness has become more important since March 2020. Positively, 63% of that group didn't previously have a gym membership or regularly attend classes. 33% of these non-members are likely to join a gym as restrictions continue to ease. There's a significant opportunity to attract, engage and retain a new group of members.
Habits will continue to change
51% of members and regular attendees said that when and where they accessed gyms or classes was previously influenced by commuting patterns. The impact that these patterns will have in the future will be seen. But, for 47% the commute looks set to return and 9% are simply not sure yet.
Keeping ahead of changing patterns in who's visiting you and when, plus understanding what's going on locally, will help you make the right decisions to keep attracting members. Regularly review this data and adjust your offering accordingly.
Access options need to get flexible
Discounts and flexible pay-as-you go options are highly desirable. For cancelled members, casual access options came out as the number one factor most likely to encourage an in-person return. Consider adding a pay-as-you-go option if needed. Let this group know commitment-free options are there.
For members on a freeze/break, discounts on packages were ranked the number one factor that would encourage a return. The longer a member is frozen, the more likely they'll never return. To get them back in, look at what you could offer to make returning attractive. Consider a limited time discount or a new lower cost membership option.
Every visit must be memorable for the right reasons
For many there's nothing quite like the buzz of the gym. 23% of members are planning to spend more time in the gym than before. With top reasons being the range of equipment available (42%), the motivating environment (41%) and to achieve their fitness goals (35%). Give gym goers access to the equipment and programmes needed to meet their goals. Create an experience that leaves them ready for more and to shout about it.
For those not planning a return, the risk of catching Covid-19 is the top reason for staying away (47% for gym goers vs. 37% for class participants). How can you help assure safety? Cleaning and sanitising of equipment before/after use came up top (48%), followed by limiting attendees (43%) and keeping equipment two+ metres apart (35%).  Get creative to show how you're keeping members safe and encourage members to share their experiences.
Are you ready to evolve?
The industry has a vital role to play in the health of our nation. To help, you must be able to focus on running, adapting and growing your business without barriers. It's time to bolster your operations and evolve the way you do business.
At Xplor, we're here to help supercharge your success. We're excited to have introduced Resamania, our leading total gym management solution, into the UK. To help you succeed, Resamania is offering a free guide to creating the successful gym of the future. This features more insights from our study, plus four actionable tips that you can apply to your business now.
To read the '4 Tips For The Successful Gym Of The Future' guide click here
*On behalf of Xplor, Decision Architects conducted an online study of 2001 respondents during March 2021. The sample for the study was defined as people who are members or regular attendees of gyms, health clubs, boutique fitness studios, leisure centres or sports clubs. Population estimates are made referencing the 2019 State of the UK Fitness Industry Report produced by LeisureDB.
Xplor is a member of the ukactive Strategic Partner Group – find out more here.
Disclaimer: Any views or opinions expressed are solely those of the author and do not necessarily represent those of ukactive.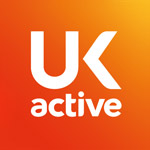 More People More Active More Often