ukactive has issued the following response to comments by the First Minister today (12 March) about reopening plans in Wales
Huw Edwards, CEO of ukactive, said: "Today's update from the Welsh First Minister provides little clarity for indoor gyms, pools, and leisure centres in Wales, and it is clear that the continued delays to reopening our sector are not driven by scientific advice.
"On the 3rd March, the Welsh Government's Technical Advisory Cell (TAC) met with representatives from ukactive, the sector and the ukactive Scientific Advisory Group. At this meeting, the TAC confirmed there was no new evidence to substantiate the claims made by the First Minister on the 19th February that gyms, pools, and leisure centres pose a greater risk coming out of this latest lockdown compared to other sectors.
"Furthermore, today's comments from the First Minister have sought to differentiate between types of facilities. The sector's framework – co-authored with the Government and scientific experts – sets the benchmark for reopening, and all facilities must achieve these standards, regardless of size or age.
"Given the misrepresentation previously provided, and the excellent safety record the sector has, we have urged the Welsh Government to address this misrepresentation, and provide a clear and timely pathway for the reopening of these essential facilities. Given today's comments by the First Minister, this has not happened, much to the growing anger and frustration of the sector in Wales.
"The treatment of gyms, pools, and leisure centres over the past few weeks has been unacceptable, and ukactive will continue to work with the Welsh Government and its Welsh stakeholder partners to explore all available options to ensure the swift reopening of our facilities."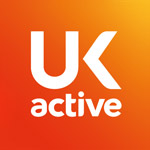 More People More Active More Often