ukactive has issued the following statement in response to the Scottish Government's announcement today, detailing plans for exercise and the reopening of facilities
Huw Edwards, CEO of ukactive, said: "The timetable announced today for reopening indoor gyms and leisure facilities in Scotland brings welcome clarity for our sector.
"It is right that these essential facilities have been prioritised for reopening from 26 April, providing a long-awaited boost for the health and wellbeing of hundreds of thousands of people that rely on them to stay active.
"The Scottish Government clearly recognises the sector's excellent safety record, demonstrated by our regular reporting of COVID-19 data, and we will continue to provide updates throughout the next chapter in the management of the pandemic.
"We are also encouraged to see plans for the full reopening of schools and sport for children, which are so important for their overall wellbeing and activity levels, in addition the easing of restrictions for outdoor activity overall.
"However, we must continue our work with the Scottish Government and its health agencies to address any outstanding questions they have regarding indoor classes, which the plans show are not due to reopen until 17 May.
"While reopening is vital, we also welcome the announcement of restart grants of up to £19,500 for businesses in our sector, and we look forward to seeing the details of these.
"We will continue to support our members throughout the reopening process and work with the Scottish Government to make sure our sector is able to play its full role in the nation's recovery."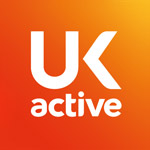 More People More Active More Often