Huw Edwards, CEO of ukactive, said: "The increase of Tier 4 restrictions to the vast majority of England once again shows the seriousness of this new chapter in our fight against COVID-19, and this decision would not have been taken likely by the Government. Over 40 million people now face the highest level of restrictions for an unknown period of time, being able to access only core, essential services.
"Yet these services do not include access to gyms, pools, and leisure centres at a time when there are rising concerns over the physical and mental health crisis developing across the nation. These facilities are proven to be covid-secure, and play an essential role in the lives of millions across the country, irrespective of background or age.
"It's important, particularly in the depths of winter, that the Government works with the sector to find a solution to the physical and mental health challenges the nation is facing, and provide genuine options for people to access physical activity, especially the most vulnerable.
"Furthermore, this is a sector that, when closed, faces zero income unlike other sectors, and priority for further financial support must be given to it.
"The current financial provision from Government, though very welcome, now falls short of avoiding major business closures and job losses.
"The Government must do everything it can to protect a sector that will be fundamental to the renewal of this nation as we begin the roll out of the vaccine."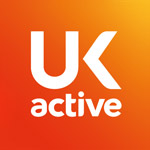 More People More Active More Often