ukactive has issued the following response to the announcement from the Government today (23 December) that further areas in England will enter Tier 4 restrictions.
Huw Edwards, CEO of ukactive, said: "The extension of Tier 4 is, again, a truly difficult decision by the Government in light of the fresh challenges we face combatting COVID-19, impacting millions of people into the New Year.
"The expansion of restrictions to more areas of England will also impact thousands of more gyms, pools and leisure centres that will now have to close their facilities, sparking further uncertainty for their future and the people they employ.
"What these facilities now need from Government is clarity on whether they can open again in the early new year. The start of each year is a crucial period for gyms, pools, and leisure centres, where demand is at its highest as people look to improve their health and wellbeing.
"Failure to open again at the start of 2021, given the long periods of closure in 2020, will be devastating, and has the potential to leave a long-term negative legacy on the physical and mental health of the country.
"If restrictions to reopening gyms, pools and leisure centres continue into early 2021 then these facilities will urgently require bespoke financial support, including addressing issues of rent, business rates, and VAT, to avoid significant business failure and job losses."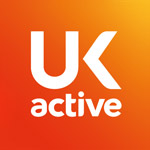 More People More Active More Often