ukactive has issued the following statement in response to the Government's decision today (14 June) to delay Step 4 and the relaxation of restrictions
Huw Edwards, CEO of ukactive, said: "We respect the Government's safety considerations and the decision to delay the relaxing of restrictions in England until 19 July, however, it is imperative that this comes hand-in-hand with additional support for our nation's fitness and leisure facilities.
"Today's delay means gyms, pools and leisure centres will continue to operate at reduced capacity to allow for social distancing, so we call on the Government to urgently set out its plans for business support.
"Our members are facing a cliff-edge moment on 1 July, when the moratorium of forfeiture comes to an end and business rates are set to be reintroduced.
"Employer contributions to furlough payments recommencing from 1 July only adds to the perfect storm facing the fitness and leisure sector.
"An estimated 400 facilities across the sector had closed by the end of the first quarter in 2021, and thousands more will be at risk of closure if the Government does not commit to a solution on rent.
"We require an urgent response from the Government to the recommendations set out in our sector consultation, including the ring-fencing of COVID-related arrears, the reduction of rent due during closures and restricted trading, and an extension to the current date for lifting protection measures.
"In addition, we have called for phase two of the National Leisure Recovery Fund which is desperately needed by public operators, as well as VAT relief for private operators.
"Gyms, pools and leisure facilities have set the benchmark for safety standards and transparency throughout the COVID-19 pandemic, and our members will continue to respect the Government's guidance during this period, but they must receive the financial support they need to both survive and recover."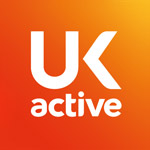 More People More Active More Often