ukactive has called for the Government to urgently set out its plans to support businesses, with growing concern that delays in the roadmap will coincide with the end of a range of financial relief measures.
Fitness and leisure facilities face a cliff-edge moment on 1 July, when the moratorium of forfeiture comes to an end, business rates are set to be reintroduced, and employer contributions to furlough payments recommence.
ukactive is awaiting a response from the Government to recommendations set out following a consultation with members on rent. The recommendations include the ring-fencing of COVID-related arrears, the reduction of rent due during closures and restricted trading, and an extension to the current date for lifting protection measures.
An estimated 400 facilities across the sector had closed by the end of the first quarter in 2021, and thousands more will be at risk of closure if the Government does not commit to a solution on rent urgently.
As the Government decides whether to relax all restrictions from 21 June, any delay or continuation of social distancing rules will exacerbate the issue, while compounding wider financial pressures on gyms, pools and leisure centres across the sector.
The current expiry date for the relief measures does not give businesses the sustained period of reopening they need to begin to manage their finances before additional costs are reintroduced.
ukactive called for greater financial and regulatory measures for fitness and leisure facilities in the Spring Budget, including phase two of the National Leisure Recovery Fund for public operators, and VAT relief for private operators – which other sectors have received.
Local authorities and public operators continue to face a huge shortfall in funding, despite the allocation of a £100m National Leisure Recovery Fund, which only supported a short timeframe. There were an estimated £800m in losses for the period from July to December 2020, followed by a third lockdown from December to April. The situation is compounded by local authority budget deficits of billions of pounds due to shortfalls in central government funding.
ukactive has recommended to the Government that the sector returns to normal operating procedures in line with other sectors reopening when Step 4 does commence, based on clear safety evidence from the sector and parity with other parts of the economy.
Gyms, pools and leisure facilities have set the benchmark for safety standards and transparency throughout the COVID-19 pandemic, providing regular data on visits and reported cases, while reinforcing the essential service they provide for the nation's physical and mental wellbeing.
While some operators have proven consumer confidence in terms of demand since reopening on 12 April, it has not been commercially viable for many to reopen under reduced capacity, and all facilities continue to operate on significantly reduced income, while facing ongoing costs.
Huw Edwards, CEO of ukactive, said: "We fully respect the Government's safety considerations for the timing of Step 4, however, any delay to reopening must go hand-in-hand with additional support for our nation's fitness and leisure facilities.
"Decisions that prioritise the health of our communities must include the essential service provided by gyms, pools and leisure facilities.
"More than 400 gyms, pools and leisure centres in the UK have already been forced to close, depriving communities of local provision and exacerbating inequalities in physical, mental and social health.
"We have made a clear case for extended financial and regulatory support, and the Government now has the power to remove the threat of rent arrears, extend VAT relief to our sector, and provide a second phase of the National Leisure Recovery Fund.
"Now is the time for the Government to begin delivering on the health commitments made in the Queen's Speech, by providing the support necessary for our fitness and leisure facilities to survive and recover fully.
"Our sector has demonstrated incredible professionalism and the highest standards of safety throughout the pandemic, and stands ready to reopen fully so it can maximise its impact on the mental and physical recovery of our communities."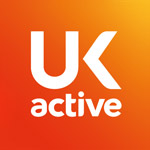 More People More Active More Often