ukactive has issued the following statement in response to the Active Lives Survey published by Sport England today (20 April)
Huw Edwards, CEO at ukactive, said: "We welcome the findings of the Active Lives Survey published by Sport England today, which shows that activity levels for adults have returned to pre-pandemic levels (down just 0.2% on 2018/19 and up 1.7% on 2021/22).
"The findings show the essential role of gyms, pools and leisure facilities in driving this recovery, with overall fitness activities up by 2.3% on last year, and gym sessions (2.8%) and swimming (3.9%) also bouncing back to meet strong consumer demand.
"While the return to pre-pandemic levels is positive, we should have ambitions to greatly increase the number of people being physically active. This is what the Government's upcoming Sports Strategy must deliver by empowering the physical activity sector to grow and helping more people be more active, more often.
"We must do more to address the ongoing inequalities in our communities which were exacerbated by the pandemic and are still struggling to recover, with the number of active people in England's least affluent area's down 3.1% compared to 2018/19.
"Fitness and leisure facilities are essential for the health of these communities and while the Government has committed to £63m of funding to prevent further closures of pools and leisure centres due to high energy costs, a long-term strategy is critical.
"The survey shows that men's activity levels have bounced back to pre-pandemic levels (up 0.2 on 2018/19) and grew by 2.5% compared to last year's results, however women's activity levels remain below pre-pandemic levels (down 0.7 on 2018/19) and only grew by 1% last year. It is vital that we continue our ongoing work with Sport England and This Girl Can to ensure more women can enjoy exercise.
"The survey also shows that physical activity among young adults (age 16-34) is recovering to pre-pandemic levels, however, there remains a longer-term decline in participation overall, meaning we must continue to improve engagement.
"Our sector holds the key to improving the physical activity levels of people of all ages and from all communities, but it must be allowed to play its fullest role if we are to transform the health and happiness of the nation.
"The potential of our sector is huge, with the ability to support the healthcare system, reduce long-term sickness, and improve the mental and physical health of our nation. We need to look towards growth, which can be unlocked through investment, tax and regulatory reform, to help both private and public operators unlock these benefits."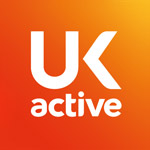 More People More Active More Often