By Dave Candler, CEO at Swimming Teachers' Association
Open water swimming has spiralled in popularity over the past decade, and even more so during the pandemic – 7.5 million people swim in open water and outdoor pools in the UK according to the most recent Active Lives survey by Sport England.
You might think open-water swimming requires the same skills as its pool counterpart, but did you know you should head back to class before taking the plunge? Here's why open water swimming coaching is so essential to the sector.
The STA Level 2 Open Water Swimming Coaching course was created by open water swimming experts, open-water swimming associations, and double world champion and Olympic silver medallist in open-water swimming, Keri-anne Payne. It not only provides an employment pathway in the sector, but it opens up the multiple benefits of open water swimming to more people.
For those keen to join the fitness and leisure sector, trainees gain a professional qualification certified by CIMSPA in three days, and learn the skills needed to teach others confidently and safely in open water.
STA is a member of the ukactive Strategic Partner Group and last summer we invited a member of the ukactive team to try the course. Junior Membership Experience Manager, Ollie Moreton, has since gone on to coach a close friend in preparation for their first triathlon. It enabled him to effectively plan, deliver and evaluate sessions, be responsible for the safety of the swimmers around him, and receive assistance on how to utilise what he had learnt on completion of the course.
There's also an abundance of health and fitness benefits of swimming, which can be far more powerful compared to other healthcare interventions, as seen in the Swimming as Medicine series. This course allows more people to reap the mental and physical benefits of the sport, while feeling confident and safe in in open water.
In addition to promoting the benefits of open-water swimming, we were also pleased with the Government's announcement in the Budget to provide financial support to public leisure facilities with swimming pools, which followed a strong, cross-sector lobbying campaign led by ukactive.
This highlights that the Government values the important role swimming plays in keeping the nation active and healthy, and we will continue working with ukactive to urge the Government to support and empower all operators in the public and private sector that run pools.
To find out more about the course, click here.
The Swimming Teachers' Association is a member of the ukactive Strategic Partner Group – find out more here.
Disclaimer: Any views or opinions expressed are solely those of the author and do not necessarily represent those of ukactive.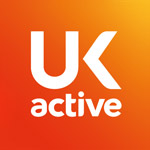 More People More Active More Often