ukactive has issued the following statement in response to First Minister Mark Drakeford's announcement today (19 October) on plans for a two-week circuit-breaker in Wales which includes the closure of gyms and leisure facilities
Huw Edwards, CEO of ukactive, said: "We respect the difficult decision made by the Welsh Government to impose a firebreak lockdown in order to reduce the spread of COVID-19, however, we are frustrated that the fitness and leisure sector will be forced to close again.
"Classifying our members as 'non-essential' businesses, and offering an economic resilience fund (ERF), doesn't take into account the vital issue of Wales' health resilience and the fundamental role the gyms and leisure facilities play within this.
"We repeat our call for gyms and leisure facilities to be reclassified as providing an essential service, recognising their central role in the physical and mental health of communities during this health crisis.
"The data we have collected from more than 1,900 sites shows our sector is undertaking the highest levels of reporting and controlling cases of COVID-19 among customers, which have been limited thanks to strict adherence to government guidelines.
"This shows that the proactive protocols put in place by gyms and leisure facilities to prevent people with the virus from visiting them are working, alongside the highest standards of cleanliness, social distancing and safety, to reduce the risk of transmission.
"We must remain vigilant and continue to monitor the situation closely so that the Government and local authorities are armed with the best possible evidence to inform decisions about the sector.
"We are committed to working with the Welsh Government and supporting our members in Wales and throughout the UK throughout this challenging time."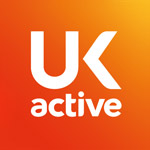 More People More Active More Often