ukactive has issued this statement in response to the announcement that gyms and leisure facilities will be allowed to reopen in the Liverpool region from Saturday
Huw Edwards, CEO of ukactive, said: "We are delighted the Government has agreed to reopen gyms and leisure facilities in the Liverpool region, following the incredible support our sector has received from both the public and local leaders in the area.
"We thank the Mayors, Steve Rotheram and Joe Anderson, and other local leadership for their tireless pursuit of answers, as well as the gym owners of Liverpool for their constructive support during this stressful time, and the public's show of support – demonstrated in the growing petition to keep gyms open.
"Our sector stands united in its call to reclassify gyms and leisure facilities as essential services, vital to the physical and mental health and resilience of our communities during this health crisis.
"As more regions enter tier 3 restrictions, we call for all decisions to be made in consultation and based on the latest operational evidence, which we will continue to provide to local and central government.
"The data we have collected from more than 1,800 facilities shows our sector is undertaking the highest levels of reporting and controlling cases of COVID-19 among customers, which have been limited thanks to strict adherence to government guidelines.
"This shows that the proactive protocols put in place by gyms and leisure facilities to prevent people with the virus from visiting them are working, alongside the highest standards of cleanliness, social distancing and safety, to reduce the risk of transmission.
"Our sector must be allowed to play its full role in supporting the nation's physical and mental resilience to COVID-19 at this time."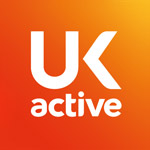 More People More Active More Often