ukactive CEO Steven Ward said: "The theme for today's Autumn Budget was 'Fit for the Future' and the investment plans outlined by the Chancellor today offer a broad range of opportunities for the physical activity sector to play a key role in shaping the nation's future.
"Physical activity is society's golden thread and our sector has a major part to play in solving some of Britain's biggest issues, such as our ageing population and social care crisis, the future of the NHS, childhood obesity, mental health, crime and economic productivity.
"Phillip Hammond's £10bn capital investment to support the development of Sustainability and Transformation Partnerships (STPs) paves the way for greater focus on community health and the development plan for wellness hubs – which we have been working closely with the government, Sport England and a broad coalition of key partners on – should certainly be a part of this. NHS England CEO Simon Stevens has pledged his commitment to a 'prevention over cure' strategy to secure the future of the health service and this offers the perfect opportunity to take action.
"There is no doubt that devolution opens up significant opportunities for the innovative delivery of physical activity, and the new £1.7bn Transforming Cities Fund can provide the catalyst for bringing fully-integrated public health strategies into action, with physical activity serving as the bedrock of local communities.
"It's also exciting to see £2bn per year set aside by government to invest in research and innovation at a time when physical activity and technology are combining to throw up dynamic solutions that can inspire us to move more. Entries for our Fit-Tech accelerator ActiveLab are coming in thick and fast – underlining the rich pipeline of innovation our sector has to offer in stimulating the fortunes of UK PLC.
"Opportunities abound and the onus is now very on our sector to be bold and radical in our approach to unlocking them by demonstrating the decisive role we can play in building a happier, healthier and wealthier nation."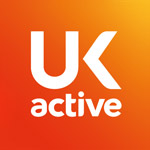 More People More Active More Often