Professor Sir Muir Gray
Consultant in Public Health Oxford University Hospitals & the first Chief Knowledge Officer for the NHS.
Ageing is often blamed for many of the problems people in their sixties, seventies and eighties encounter, but unfairly so. Ageing by itself is not a major cause of problems until the nineties and even then, many people affected only by ageing live well. Three other processes are the cause of problems which impair the quality of life, reduce healthy life expectancy and increase the risk of dependency, frailty and dementia.
[emaillocker] The first process is loss of fitness, which for many people starts in their twenties when they get their first sitting job, but until mid-life loss of fitness is not a significant cause of problems except for people who wish to play sport. However, loss of fitness combined with disease, the second process, has a powerful effect but again it is important to emphasise that ageing is not a major cause of disease. It is true that the incidence of disease increases with age but that is not due to the ageing process, but rather having lived for a long time in a particular environment or lifestyle. A fitness gap opens up between the best possible rate of decline and the actual decline from the early twenties but when a disease such as heart failure strikes the best possible rate of decline accelerates.
The actual rate of decline goes down even more quickly in most people because fitness is lost faster after the onset of disease, not so much because of the effect of disease but because the belief that 'rest' is good for people with long term conditions. Beliefs and attitudes are the fourth process affecting us all and are probably the most powerful and the easiest to influence.
Since the publication of the report titled "Exercise is the Miracle Cure" by the Academy of Medical Royal Colleges in 2015, there is now clear agreement that physical activity is beneficial for people who have one or more long term conditions because there is good evidence that at any age the trajectory of decline can be changed.
Thus, by encouraging, facilitating and supporting people to take part in enjoyable physical activity throughout the lifespan they can be helped to feel better, delay the onset of disability, frailty and dementia and can achieve what most people want to achieve: mainly to have a social life, and to stay in their own homes. In all the publications about the crisis in social care there has been no mention of its preventability but yet the evidence is there.
This report from ukactive, a major health agency in partnership with Life Fitness, sets out a new agenda which will have huge benefits for individuals for the most important group of supporters, friends and family and of course for the professional services of both health and social care. This is the start of a new era.
DOWNLOAD FULL REPORT
[/emaillocker]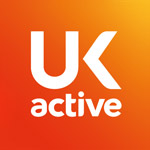 More People More Active More Often