Baroness Tanni Grey-Thompson, ukactive Chair, said:
We support the government's ambition to address the major issue of childhood obesity and believe it's vital that we treat physical inactivity with the same importance if we are to overcome an impending health crisis.
An inactive childhood means you are twice as likely to be an obese adult and shortens your lifespan by up to five years.
We cannot afford to consign the youth of today – the least active generation in history – to a future of ill-health and unhappiness, so it's vital that we embed a minimum of one hour of physical activity into their daily routines.
It's encouraging that Ofsted has been tasked with monitoring how much exercise children are getting in schools and we at ukactive look forward to working with them to get more children, more active, more often.
Evaluation of what works in getting children moving will be just as vital as the initiatives themselves, so there are big roles for a range of partners – including NGBs and CSPs – in ensuring that we capitalise on the legacy from this inspirational summer of sport.
The guiding principles set out in the government's Sporting Futures strategy dovetail well with the new Childhood Obesity Strategy and the message is clear: what matters is the ability to create fun and engaging physical activity experiences for young people regardless of what type of organisation is delivering it.
The question now must be how can we deliver on the need for greater levels of physical activity among schoolchildren and this needs practical steps such as:
Rollout fitness measurement programmes for primary school children that are conducted in a way that is fun and enjoyable for kids, easy to implement and welcomed by parents. As with English and Maths tests, schools are then able to make direct interventions to safeguard children who are at risk of ill health due to their fitness levels.
Active mile concepts to be rolled out across all schools in the UK. We know that inactive childhoods cause immediate damage to physical development, attention span and academic performance, and shortened lives.
Funding from the soft drinks levy being used beyond the schools gates to offer accessible physical activity sessions over holiday periods. Our research shows that children are losing around 80 per cent of the fitness they build up during the school year due to inactive summer holidays.
About ukactive
ukactive is the UK's leading not-for-profit health body for the physical activity sector, with over 3,500 members from activity providers to major consumer brands, training facilities and equipment manufacturers. Members come from across the private, public and third sector and are united by ukactive's longstanding and uncompromising commitment to getting more people, more active, more often.
ukactive facilitates big impact partnerships, conceives and drives breakthrough campaigns, conducts critical research and galvanises key stakeholders to develop and deliver key projects that support and champion the physical activity agenda. The organisation's efforts are centred on supporting a national ambition to "Turn the tide of physical inactivity".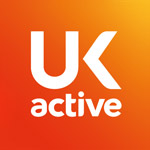 More People More Active More Often