Steven Ward, ukactive Executive Director, said: "We've reached the tipping point with our parks and this report should serve as an urgent wake-up call if we are to save some of our most valuable assets when we have never needed them more.
"Parks are open to all sections of society and have a fundamental role to play in overcoming our cradle to grave physical inactivity crisis that will claim 37,000 lives this year and cost the UK £20bn.
"We often talk about the physical benefits of outdoor exercise, but the mental and social health benefits are equally important and something that we shouldn't lose sight of when assessing the importance of parks.
"With local authority budgets under unprecedented strain, we must embrace innovative ways of working to preserve and promote our nation's parks, bringing together a broad coalition of partners to support local authorities and best serve the interests of local communities.
"The success of wellbeing initiatives such as Green Gym, ParkLives, British Military Fitness and parkrun show that there is significant scope for private, public and third sector parties to help shape the future of parks.
"ukactive welcomed the opportunity to provide evidence for this report and we look forward to engaging with key stakeholders to help realise a future where local people are empowered to take ownership of their parks and can reap the physical and mental benefits associated with these treasured pillars of the community."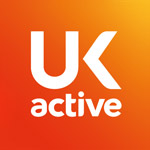 More People More Active More Often