'The Truth About Exercise' aired Thursday 9th February on ITV at 7:30pm, comprehensively highlighting the 'miracle' benefits of exercise for all ages, from cradle to grave.
The show combined case studies with expert comment and featured a number of ukactive partners, all playing their role in getting Britain more active: Nuffield Health, Premier Sport, MoreLife, LiveWire and Leeds Beckett University's Carnegie School of Sport.
The programme opened by offering some hard-hitting facts about the threat of inactivity to Britain; it costs £20 billion a year and is a cause of 37,000 premature deaths.
Professor Dame Sally Davies, the Chief Medical Officer for England, agreed that a lack of exercise was damning, describing it as damaging to both physical and mental health. Professor Davies argued that 'if it was a pill, physical activity would be a miracle drug'. This bold message set the theme for much of the programme, and emphasises arguments that many in the physical activity and health sectors have been making for some time.
Some interesting human stories put these truths into sharp relief: Eric Bagshaw, a pensioner, had taken up walking football after being diagnosed with diabetes and six months later found his health had dramatically improved.
At a different point in their fitness journey, Gerry and Julie Rowe, both self-confessed couch potatoes, decided to put themselves to the test, spending a month meeting the recommended guidelines of 150 minutes of exercise per week. The results were most striking for Gerry, who improved his fitness levels six-fold after just a month of regular exercise.
However, the show didn't focus just on the adults; the lack of physical activity among Britain's children was also explored.
ukactive chair Baroness Tanni Grey-Thompson highlighted the stark reality facing today's kids: they are the least active generation ever, with 3 out of 4 kids spending less time outside than prison inmates.
Initiatives to combat this trend and integrate more activity into schools were explored, as ITV visited Holy Family Catholic Primary School. It uses private sector activity providers to set up activities at break time and has their children run the Golden Mile, incorporating activity into both playtime and traditional lesson time. The benefits to kids' activity were described by Dame Sally Davies, who noted active children are not only healthier; they also attain better results.
The programme also touched upon continued cuts to local authority budgets, with steadily less money available for sports and fitness facilities, meaning the role for the private sector to provide for the health needs of communities was greater than ever before, offering both a responsibility and an opportunity.
ITV visited Orford Jubilee Neighbourhood Hub in Warrington, highlighting a possible solution to these cuts, where the physical activity sector is working hand-in-hand with the NHS. The health hub, as described in the programme, has a leisure centre situated under the same roof as three GP practices. This sees GP Raj Kumar able to prescribe subsidised exercise programmes to selected patients, with excellent results.
Baroness Thompson then returned to argue for more of these hubs to be constructed across the country by revitalising old leisure centres, helping ease the pressure on the NHS. She emphasised the stakes involved: if we don't get a handle on preventable illnesses, the 'NHS will go bankrupt'.
By the end of the show, the case was clear: getting people more active has a huge array of benefits, and both the public and private sector has a role to play in embedding activity across society. It could save the NHS, save local communities, and even save lives.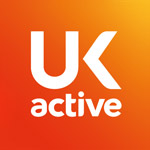 More People More Active More Often