ukactive CEO Steven Ward said: "As the dust settles on what has been a remarkable election campaign, there will no doubt be further twists and turns but we will be pushing the case for physical activity at every juncture.
"Given its significance, we recognise that Brexit will be a major focus for the new Government as it works to chart the best possible course for our future outside of the EU. But regardless of the outcome, failure to find solutions to the major domestic challenges we face around health, productivity, social cohesion an ageing population and a mounting social care deficit will leave Britain in a perilous position.
"Physical activity is the golden thread that runs through all of these societal issues and will play a vital role in helping to overcome them. We cannot afford to play politics with the nation's health, so it's vital that all parties now throw their weight behind urgent and meaningful measures to get people moving more.
"The snap election was called at a time when ukactive had gained significant traction and progress for some of our flagship policy areas around workplace health, capital investment for community leisure and building physical activity back into the school day. We look forward to working with the new Government to drive this agenda forward and reap the benefits of converting theory into practice by enacting policies that realise our Manifesto for an Active Britain.
"The ambition of an active, healthy society is something we all aspire to and ukactive will work tirelessly on behalf of its members to ensure the physical activity sector's voice is heard throughout the next Parliament."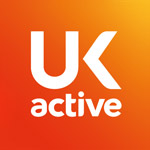 More People More Active More Often