ukactive has issued the following statement in response to the Government's announcement this afternoon (19 June) on support for children and young people
ukactive welcomes the crucial investment into frontline educational support for children and young people, in response to the lockdown of schools during coronavirus.
ukactive also firmly supports the Government acknowledgment today of the need to provide holiday activities and provision for children and young people this summer.
The summer holiday period is going to be critical in supporting the mental and physical health and wellbeing of children and young people across the country. After months of school closures, social distancing and lack of community connection, this will be a crucial time to re-engage children, providing vital support before transitioning back into school in September.
Following the Government announcement today regarding the opening of children's activity summer clubs, ukactive and its members will seek to work with Government to:
Provide comprehensive guidance to providers for the safe operational delivery of children's activity provision and programmes over the summer holiday period
Support the pathway of summer holiday investment so providers of summer holiday clubs are able to plan and prepare effectively for the safe delivery of activity programmes, while ensuring that the children and young people who will benefit most from summer activity are supported
Enable the utilisation of school facilities during the summer holidays, recognising schools as safe places for providers to deliver activity clubs, and for children to play, socialise and reconnect with their childhood at a critical time for engagement.
In addition to this vital and immediate focus on supporting children during the summer, ukactive is committed to working side-by-side with our sector partners to gain clarity and commitment from government on the future of the PE and Sport Premium.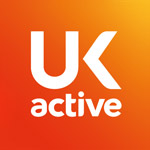 More People More Active More Often