ukactive has today (22 June) announced that the sector's flagship events, Active Uprising and the National Summit, will be held online in July and October.
Active Uprising and the National Summit will now be hosted as standalone digital events, after a combined physical event on 20 October was originally postponed due to the COVID-19 crisis.
The digital events represent an opportunity for the sector to discuss the elevated role of physical activity in today's climate, and the need for political leaders to reconsider its value and position, especially in light of COVID-19.
In addition to the series of reopening webinars announced last week, ukactive will deliver insightful and engaging online sessions from June to November, with leading speakers and experts from around the world – providing a platform to help the sector rebuild and grow.
ukactive's partnership with Sport England has enabled it to provide this programme at no cost to attendees.
ukactive members will also receive exclusive access to a bespoke Communities of Learning platform for Active Uprising and the National Summit, featuring captured content from previous events, as well as recorded sessions from this year's events and the opportunity to connect with people from across the sector.
The programme of events will start in June with a series of Together webinars exploring some of the sector's current challenges and providing guidance ahead of reopening:
The Active Uprising online series will follow the Together webinars, by kicking off in July with Head Coach of Manchester United Women's Football Club, Casey Stoney, who will share her stories on resilience and leadership. Further keynote speakers will be announced closer to the event.
The sessions will continue Active Uprising's most popular themes, such as Sweat North, Challenging the Mindset, Learning and Development, and Generation Active, along with new sessions on Digital Transformation, Workplace Wellbeing, and Social Prescribing.
Casey Stoney MBE said: "I am so pleased to join Active Uprising Online and I'm looking forward to talking about my life in sport, with all the ups and downs and the lessons I have learnt along the way, even more relevant in light of the COVID-19 pandemic.
"During my playing career, the women's game changed so much – with bigger audiences, more funding and increased participation.
"The attitude towards women and girls in sport and physical activity is changing, but there is still much more to be done. The physical activity sector has such an important role to play in changing the conversation in order to make being active more inclusive.
"With the right role models in business and on the pitch, together we can break down the barriers that prevent so many women and girls from being active and choosing a career that inspires others to do the same."
Later in the programme, the National Summit will take place through a series of four digital sessions in November. It will answer key questions about the future of physical activity, the role the sector plays in inspiring a diverse audience, and feed into a consultation that will seek to provide clear recommendations to the Government.
Huw Edwards, CEO of ukactive, said: "We know the impact COVID-19 has had on our sector and the customers it serves, so it's vital that we come together and share learnings in order to build a stronger industry for the health of the UK.
"Our events have set the benchmark for sector collaboration over recent years, driving progress for our shared mission and ensuring we grow our reach and impact together.
"While we will all miss the social contact of our physical events, our new series of digital events will ensure that the progression of our vital work continues.
"Recognising the financial constraints on businesses at this time, and with the support of Sport England, we have taken the decision to make all of these events free to access, to ensure our sector continues to learn and collaborate."
Tim Hollingsworth, CEO of Sport England, said: "Throughout this challenging time it has become obvious the critical role that sport, physical activity, leisure and fitness must play in our society, and that they are not seen as some form of recreational choice or luxury, but crucial to overall good health and wellbeing.
"Everyone needs to work together to rebuild and grow our sector to adapt to the inevitable behavioural and economic changes in the months and years ahead and innovative solutions like the Active Uprising and the National Summit events will provide a strong basis to help move us forward."
For more information on ukactive's events, please visit the Active Uprising page and National Summit page.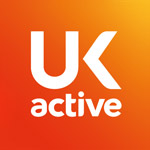 More People More Active More Often