ukactive has issued the following statement in response to the Scottish Government's announcement today (30 July) about reopening gyms and leisure facilities
Huw Edwards, CEO of ukactive, said: "We are hugely disappointed and frustrated by today's announcement by the Scottish Government that gyms and leisure facilities will not reopen until 14 September. These facilities should be open now, and the sector should be afforded the respect given to other parts of society.
"Our sector deserves clarity but sadly this is lacking from the Government's actions to date, posing the threat of permanent closure to hundreds of gyms and leisure facilities which provide a vital public health service to communities across Scotland.
"We remain completely confident in addressing any questions the Government and health officials may have, questions still yet to be raised with the sector, based on the comprehensive health and safety guidance we published and shared with the Government.
"Furthermore, we have consistently invited Government and health officials to visit any of the hundreds of gym and leisure centre show sites across the country, and witness how facilities would operate with thorough social distancing measures and hygiene standards in place. This invite should be taken up, as the failure to visit facilities undermines the decision making process within the Scottish Government.
"Greater Government engagement and clarity is now crucial. This is a health crisis, and this sector is safe to reopen and lead the fightback against COVID-19.
"Conversations will continue with Government this afternoon to establish a clear roadmap to reopening."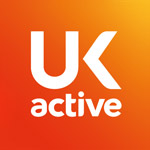 More People More Active More Often