ukactive has released the following statement in response to the report published today (25 February) by the Institute of Health Equity
Huw Edwards, CEO of ukactive, said: "We welcome this important report on health equity in England, which points to the impact on our health of social and economic conditions, many of which have shown increased inequalities.
"As we approach the upcoming Budget, clearly there is much to do in order to address our health inequalities, which is why ukactive has provided a raft of solutions in its Budget submission – each with the power to improve the nation's health.
"ukactive is working with Government to identify how these recommendations can be implemented; from cuts to business rates for gyms and leisure centres opening on the high street, to opening schools as community hubs for activity over the holidays.
"Together, with the right focus and investment from Government, ukactive's members can deliver these practical solutions to make opportunities for physical activity more accessible for all."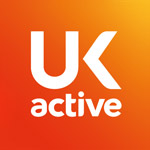 More People More Active More Often