ukactive has issued the following statement in response to the 2021 European Health & Fitness Market Report findings revealed today (23 June) in collaboration with Strategic Partner EuropeActive and Deloitte
Huw Edwards, CEO of ukactive, said: "We welcome the opportunity to work with EuropeActive and Deloitte on this report, including providing data from ukactive and its members on the economic landscape of the sector following one of the toughest years on record.
"This report reinforces our evidence of the incredibly damaging impact that the COVID-19 pandemic has had on our sector, following prolonged periods of closure across Europe, with the UK no exception.
"Pre-pandemic, our sector bucked the trend for economic growth and resilience, even through the latest recession, however, forced closures and reduced operating capacity over the past 16 months have left the operators of our facilities with no income and facing huge uncertainty.
"Despite this, our members in the UK have shown incredible innovation and resilience to remodel their businesses, manage new operating procedures and deliver the benchmark for safety and consumer confidence.
"The loss of revenues and decline in membership levels not only impacts our industry but, crucially, the wellbeing of our nations, both in terms of physical and mental health.
"With this in mind, it is vital that the UK's fitness and leisure sector sees a full package of financial and regulatory support to ensure operators are able to recover fully.
"With the renewed focus on public health and wellbeing across Europe, our governments must grasp the opportunity to help the fitness and leisure sector to develop and grow its impact across society."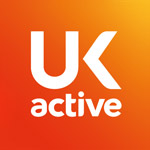 More People More Active More Often