By Huw Edwards, CEO, ukactive
Last week's delay to the final step of the Government's COVID roadmap was understandably frustrating for businesses in our sector, and an acknowledgment of the continued uncertainty created by the pandemic.
The eventual completion of the roadmap, and the removal of restrictions, will provide a moment of closure for many after 16 months of previously unimaginable professional and personal sacrifice. And while we hope completing step four concludes this incredibly demanding chapter, it doesn't complete our sector's story, which remains unfinished and incomplete.
Firstly, the symptoms of 'economic COVID' will still require important treatment. We are a sector that has suffered severe losses as a result of this pandemic: more than 400 facilities closed, more than 8,000 jobs lost, significant damages to the commercial sustainability of many operators – across both independent and multi-site operators – with an estimated £90m in lost revenue per week and 700 million visits lost during the periods of closure.
Recovery from this impact will clearly take time, and will require further support from the Government if this essential sector is going to make the fullest recovery. The case for further, bespoke, financial support – including VAT rate reductions and phase two of the National Leisure Recovery Fund – is overwhelming. The Government acknowledges the robustness of the case that has been made for these measures and should act with both urgency and energy to fulfil its obligations to the sector.
Secondly, we are not a stationary sector by the very nature of our design, but we can't afford to be stationary in our mindset. Society has changed and we must change with it, so we shouldn't return to the past, but move forward and strive to be the best we can be.
The opportunity generated by the changes in our society is one we must grasp, especially with such a prominent focus on the importance on people's physical and mental wellbeing. Grasping this opportunity will require a willingness to evolve and adapt in a number of areas. This will include driving the professionalism and quality of services we provide, producing new campaigns developed around high-quality consumer insight, building and sustaining relationships with new groups and audiences, and having the courage of our convictions to drive the reforms we need to make.
Over the coming months, ukactive will set out its partnership with the sector on a range of these areas, including the roll-out of the new Active Standard, our report into Active Ageing, our new data benchmarking services, our new programmes and campaigns around inclusion, and our leadership on the reform of public leisure. These partnerships will aim to set the bar for our sector's future work, and help us support a growing diversity of people who wish to access our facilities and programmes.
Finally, the boldness of our ambition, grounded in our known value to the communities we serve, will help drive our new relationship with the Government post-COVID. The past 16 months has delivered at least one positive outcome. The intensity of ukactive' s engagement with officials, advisors, and Ministers has significantly improved the understanding within government of our sector's operating models, size, and value. While this hasn't secured all of the measures we needed over this period as highlighted above, it did lead to a series of both financial and regulatory wins, and secured our sector's opening at the earliest possible point in the roadmap.
We must now take this new relationship forward and set out to the Government with the clearest possible case that we are an important partner for the improvements it seeks to society. With tens of millions of people across all ages and backgrounds using our facilities on a weekly basis, our sector's rise to being the engine room of activity has happened without historic intervention or patronage from the Government.
So imagine if that changed? Imagine if the landscape in which our sector operated was improved with targeted campaigns, with greater tax and regulatory support, and programmes of incentives for both consumers and the sector? The prize for both our sector and the Government will be millions more people active, and with major benefits to the NHS, our social care system and the economy. This is a plan we will work with the Government on over the coming months and a partnership that should be embraced.
This September we come together again as a sector to celebrate National Fitness Day (Wednesday 22 September 2021). The message for the day will again be "Fitness Unites Us", which should be both a reflection of the past 16 months, but also a call to action for the future. The strength of our partnerships and collaborations has got us to this point, following the most challenging period in our sector's history. The strength of our unity – those partnerships and collaborations – must now drive us forward. If we can embrace the changes that evolve and benefit us, and create the partnerships that truly reflect our value, we will have been able to move our story forward. Not completed, but significantly progressed.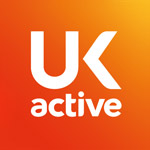 More People More Active More Often