The following statement is included in a programme by BBC Wales today (20 November) titled Is harassment making women quit the gym?
ukactive CEO Huw Edwards said: "While we are not a regulatory body, we do promote safe and inclusive practices among all of ukactive members.
"We want all gyms to provide a safe and welcoming environment for everyone, and our research, published this year in the Moving Communities report, shows that among public leisure operators, female members have increased from 53% last year (FY17/18) to 54% this year (FY18/19).
"Any form of harassment in gyms is totally unacceptable and we expect operators to take a zero-tolerance approach to sexual harassment.
"Clearly, sexual harassment remains a societal issue which affects many parts of public life, from the workplace to community facilities such as gyms.
"The physical activity sector is not immune to these societal challenges and our members are working every day to ensure that everyone feels safe, welcome and comfortable using their facilities.
"If anyone ever feels uncomfortable using a gym or notices another member of the public being harassed, we encourage them to report it directly to a member of staff.
"Reputable gyms ensure that users sign contracts which forbid any illegal activities, as well as highlighting codes of conduct which prohibit any form of anti-social behaviour.
"Anyone found to be harassing other gym users should have their membership cancelled and be reported to the police if required.
"Many gyms offer training for staff in this area specifically, to ensure they are as well placed as possible to spot this behaviour.
"Codes and guidance provided by gyms to members stipulate that everyone treats each other with respect and courtesy, contributing to a safe and happy environment.
"The culture of the gym floor continues to evolve, with facilities becoming more inclusive and services more tailored than ever.
"Although women-only classes are now widely available for those who wish to attend for a range of good reasons, we want the gym floor to be recognised as a diverse environment which is open to all.
"ukactive's campaigns include National Fitness Day, Everyone Can, and This Mum Moves, each of which has a clear message that physical activity should be accessible and enjoyable for everyone."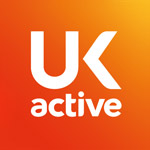 More People More Active More Often