ukactive has issued the following statement in response to reports today (12 October) of local restrictions on gyms under a new three-tier system in England
Huw Edwards, CEO of ukactive, said: "We understand the magnitude of the challenge our political leaders face in trying to combat COVID-19, both at national and local level.
"However, it is crucial the discussions on increased local restrictions acknowledge that our gyms and leisure centres are proving to be safe, with very low prevalence of COVID-19, and that they are also essential in our collective fight to improve the nation's health.
"Media coverage and commentary this morning on the safety of gyms and leisure centres has been factually inaccurate and grossly misleading, and political leaders need to base decisions on data shared with the Government over the past two months since the sector reopened.
"The Government simply cannot afford to close gyms and leisure centres again. To do so would threaten permanent business failure and substantial job losses.
"Furthermore, closures could damage the health of the nation and weaken the public health recovery from COVID-19.
"In this health crisis, our national and local leadership needs these essential facilities more than ever."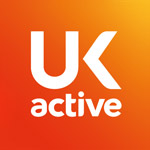 More People More Active More Often