ukactive has issued the following statement in response to the Scottish Government's announcement today (7 October) to extend restrictions
Huw Edwards, CEO of ukactive, said: "We recognise this is a far-reaching announcement from the First Minister and we welcome the decision to keep gyms and leisure centres open in Scotland, which is testament to the safety data we have provided to the Government, as well as evidence of the essential nature of these facilities.
"The data indicates an extremely low prevalence of Covid-19 in gyms and leisure facilities, showing that the protocols put in place to prevent people with the virus from visiting them are working – alongside the highest standards of cleanliness, social distancing and safety – to reduce the risk of transmission.
"However, we are disappointed by the Government's decision to close all indoor group exercise activities for adults, as part of the extended restrictions across the Central Belt*, which will not support either the health or economic crisis caused by COVID-19.
"We have received no scientific evidence or rationale for suspending group exercise,  therefore we will continue to reinforce its safety to the Government.
"The suspension of all group exercise for a period of 16 days will lead to a significant loss of earnings, not just for larger operators but for smaller, independent businesses, just as they are working tirelessly to trade out of this crisis and serve their communities.
"We will continue to work with the Scottish Government to address this decision urgently, and to ensure that, if these restrictions remain in place, financial support is made available both for the restrictive 16-day period and any subsequent loss from income levels."
* Areas covered in the Central Belt:
Ayrshire & Arran Health Board, comprising East, North, and South Ayrshire;
Forth Valley Health Board, comprising Clackmannanshire, Falkirk, and Stirling;
Greater Glasgow & Clyde Health Board, comprising Glasgow City, East Dunbartonshire, East Renfrewshire, Inverclyde, Renfrewshire, and West Dunbartonshire;
Lanarkshire Health Board, comprising North and South Lanarkshire; and
Lothian Health Board, comprising the City of Edinburgh, East Lothian, Midlothian, and West Lothian.
Further reading: UK government urged to classify leisure centres 'essential' or face mass closures (Guardian)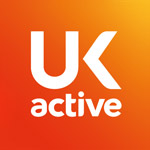 More People More Active More Often