Evidence from ukactive of the impact of physical activity on childhood obesity has been published as part of a Government inquiry.
As the Health and Social Committee prepares to hear oral evidence today (1 May), ukactive's submission was published by Parliament in response to the inquiry launched in March.
The submission states: "The key priority for ukactive and its members is for a Childhood Obesity Plan that recognises the complexity of childhood obesity and inactivity, and takes a holistic approach in order to improve the mental, physical, and nutritional health of children nationwide."
The submission lists priorities including the Primary PE and Sport Premium, inactivity over the summer holidays, promotion of Active Mile schemes and fitness measurement.
It also highlights ukactive's consultation on the children's physical activity landscape, which calls for evidence about what's working for kids. The consultation closes on 1 June.
Evidence has been submitted by a range of sectors and experts in the area, with ukactive representing the voice of the physical activity sector.
To read the full submission, click here.
Chair of ukactive Tanni Grey-Thompson was featured in the Guardian yesterday (30 April), urging Government and stakeholders to take a more holistic view of childhood obesity by addressing physical activity and mental health factors, as well as diet.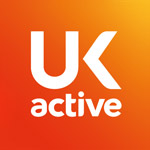 More People More Active More Often