ukactive has today (22 October) welcomed the announcement by the Government of a £100m fund for public leisure facilities in England.
The Secretary of State for Digital, Culture, Media and Sport (DCMS), Oliver Dowden, has announced a new £100m fund to support leisure centres, meaning that local authorities will be able to bid for money from the fund.
The Government says that funding will be allocated to leisure centres most in need, with further details on the scheme to be set out at a later date.
The funding comes after months of campaigning and lobbying by the sector, with ukactive CEO Huw Edwards giving evidence to the Digital, Culture, Media and Sport Committee in July. He warned MPs they were at risk of "sleepwalking into loss of public leisure across the country," and the sector's non-statutory status meant it had "fallen between the cracks" when it came to funding.
Responding to news of the funding today, Huw Edwards, CEO of ukactive, said: "This is a welcome investment, especially as much of society is facing deepening challenges, where tougher restrictions and choices on support are being made.
"Today's announcement is important as it invests in improving the health of local communities across the country.
"We are all aware that COVID-19 has exposed the health inequalities in our society, and supporting local facilities to help combat this virus is crucial.
"Public leisure centres, alongside the wider fitness sector, play an essential role improving the health of people, irrespective of age or background.
"They are crucial in fighting COVID-19 through improving people's physical health and making them more resilient to the virus, and then supporting the rehabilitation of people recovering from this virus, and helping people's mental health.
"We also know that continued constructive dialogue with the Government is essential to ensure the whole sector has an opportunity to stabilise and flourish.
"We will continue working with the Government on areas such as VAT and rent relief, and wider incentives that can drive consumer demand.
"A strong fitness and leisure sector is good for the country as it drives business growth, creates jobs and innovation on the high street, and improves the nation's health. All these characteristics have to be part of our national renewal post-COVID."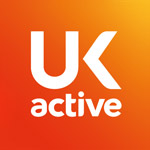 More People More Active More Often